We live in a society where negative stereotypes of aging and older people are common and where young and old people are often separated physically, socially and psychologically. Ithaca College's interactive partnership with Longview now spans a dozen years and offers many opportunities to overcome barriers to intergenerational understanding.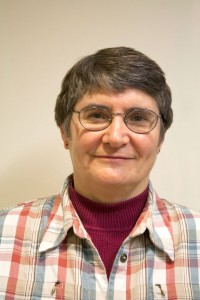 Longview, a non-profit residential community for older adults, is located just up Danby Road from the college and offers independent living apartments as well as several levels of assisted living. Since programming for the partnership began in the spring of 1999, an average of 250 students, 25 faculty and six staff have been involved with about 100 residents at Longview each semester.
Opportunities for college students at Longview include involvement in course-related projects, fieldwork and internships, faculty directed research and volunteer service such as visiting with residents, assisting with or leading recreational activities and planning and putting on special events. Student groups have staged talent and variety shows, game nights, themed parties and dances, musical performances and comedy acts at Longview. A number of student organizations also offer ongoing weekly programs at Longview. The Intergenerational Choir, The IC/Longview Literary Circle and Monday night Bingo are examples of activities that have been sustained over time by enthusiastic student and resident participation.
Students want to spend time with people 60 or more years older than themselves for a number of reasons: to share life experiences, skills and conversation; to engage in common interests; to gain a better understanding of related coursework; and to learn about the changes that occur with the aging process we all face. Students often report that spending quality time with older adults helps them take a break from the stress and fast pace of campus life and to regain perspective and balance. Residents enjoy the students' energy and enthusiasm, and the chance to mentor, socialize and hear about the college experiences of young people.
Opportunities for faculty include offering activities at Longview that allow students and residents to explore ideas and topics together and to learn with and from each other. Course-related projects have included intergenerational discussions on historical, sociological and psychological topics; nutrition evaluation and education; brain building exercises; creative arts activities such as dance, photography and writing; life history interviews; fall prevention and balance improvement programs; and activities involving children in the Head Start Program at Longview.
Faculty and staff also have been engaged in a volunteer lecture series that began in Spring 1999 and continues monthly, year-round.
The college has a dedicated classroom at Longview that can be scheduled for course-related and volunteer activities. The partnership also created two half-time coordinator positions, one at Longview and one at the college.
Creating relationships between the young and old play a significant role in challenging negative stereotypes of aging. The Ithaca College/Longview partnership provides an ideal environment to foster and sustain these essential connections.
Anyone from the college community who would like to volunteer at Longview should call Christine Pogorzala, IC/LV Coordinator, at 274-1051.
Christine Pogorzala is an assistant professor of gerontology. E-mail her at pogorzal@ithaca.edu.