On Jan. 18, the environmental movement won a rare victory. After pressure from both the oil industry and environmental activists, President Obama rejected the permit for the Keystone XL pipeline, which would have transported oil from the tar sands in Alberta, Canada, to the Texas Gulf Coast for export.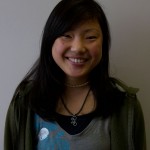 Environmentalists, including myself, were concerned about the implications of the 1,700-mile pipeline for the natural world — especially for the forests that would have been clear-cut and the huge amount of carbon that would have been removed from the earth and emitted into the atmosphere. This past fall, thousands of activists from all over the country participated in demonstrations in Washington, D.C., to let Obama know about these concerns and to ask him to reject the proposal. More than 1,000 people ­— including some of my friends from Ithaca College and Cornell University ­— were arrested for sitting in front of the White House in September. Two months later, I joined about 12,000 other activists in a human chain at least three to four people deep all the way around the White House. People from all walks of life were there to let their voices be heard and to speak for those who couldn't be there.
Just a few days after that human chain demonstration, Obama delayed the proposal decision. We celebrated tentatively, knowing the oil industry would only put the pressure on Obama even more. Unsurprisingly, Republicans in Congress forced a 60-day time limit to make a decision on the permit. However, when the State Department recommended the permit be denied, Obama stood up to big oil companies and agreed to deny the permit.
It's important for the Keystone XL rejection to be known and celebrated, and it's especially important to recognize the people power that played such a vital role in the decision. Too often the gloom and doom of environmental news overshadows rare victories such as this one. It's easy to get burnt out from "fighting the good fight," or to be overwhelmed just from hearing about it. In our area, it's almost impossible to read the newspaper without seeing an article about fracking, another method of extracting natural gas that has serious negative social, environmental and economic impacts. You've probably seen the "No Frack" signs in people's yards.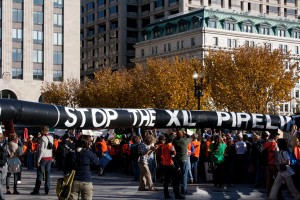 Sometimes, the environmental movement feels like a never-ending fight with impossible odds, but we mustn't forget the power we have to create change, even when faced against large corporations and their even larger bank accounts. My friend Dominic once said that there is nothing politicians fear more than angry constituents demanding something be done about something. The oil and natural gas industries may have the big bucks, but if there's anything the Occupy Wall Street movement has taught us, it's that we are the 99 percent, which gives us the sheer numbers over those with the money. But I know firsthand from protesting alongside my friends and fellow activists that we have more than just numbers. We have our bodies, our voices, our passion; we have the inspiration we draw from one another, and we have great potential. I believe everyone wants a safe and sustainable future for everyone on this planet — the only one we have. We just have to focus on the bigger picture and think and act beyond ourselves.
Margaret Keating is a senior environmental science major and president of the Ithaca College Environmental Society. Email her at mkeatin1@ithaca.edu.