Consumers in the U.S. spent an estimated $2.4 billion on candy this Halloween season. But are we aware of what we are unwrapping with each fun-size candy or name-brand chocolate? Perhaps the scariest part of Halloween is what children go through to produce our favorite chocolate treats.
Understanding child slavery begins with the chocolate supply chain. Chocolate starts as a cocoa bean harvested by farmers around the world. According to the World Cocoa Foundation, about 75 percent of cocoa comes from countries in West Africa. This is where big-name companies like Nestle begin their operations.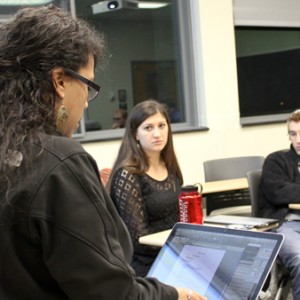 Though slavery is illegal in countries such as Ivory Coast, it is common practice. The process often goes something like this: A trafficker approaches a child and promises him work and a way to support his family. The child leaves with the trafficker, by choice or by kidnapping, and is smuggled to a cocoa farm.
Cocoa farmers, who are paid little for what they produce, depend on child slavery for low-cost labor. The U.S. Department of State estimates that more than 100,000 children are enslaved on cocoa farms.
Further, poverty fuels the trafficking cycle. Children, especially in rural areas, are easily bribed because of their desperation for resources. Traffickers bribe parents of prospective child laborers on the same premises. Selling a child could be a last resort solution for a family who is already struggling to meet its most basic needs.
Human rights organizations, journalists and multilateral organizations such as the International Labor Organization of the U.N. have been calling attention to the issue of child labor in the chocolate industry for more than a decade. In 2001, Sen. Tom Harkin and Rep. Eliot Engel proposed legislation to increase accountability of U.S. chocolate companies. However, the only result was a voluntary agreement, the Harkin-Engel Protocol, that lacked teeth and still has not been signed by all major industry players.
The failure to pass legislation demonstrated the power of the lobbying groups of the chocolate industry. When confronted about the issue of forced child labor, chocolate companies offer similar responses across the board: They condemn it but say it's not their sole responsibility to fix. What is true about their statements is that child slavery is a systematic problem.
Despite these complications, certain brands have been able to achieve transparency in their supply chains. All chocolate with the Fair Trade label, for example, promises that it was made without forced labor of any kind. Nestle UK, a company frequently called out for poor labor standards, has recently achieved fair trade certification for its two-pack Kit Kat bars.
Even well-informed consumers may find it difficult to justify buying a more expensive chocolate bar with a Fair Trade label. However, when we choose fair trade chocolate, we are acknowledging the true cost of chocolate: the human cost. As consumers we have the choice of rewarding companies for their lack of care for people in cocoa-producing countries, or holding them accountable for their actions in hopes of reducing the prevalence of forced child labor around the world.