Last November, I was nearly done with the first semester of my freshman year when I stumbled upon a film screening that changed my life. The audience, comprised of college students and local residents, formed a sense of community as the collective groans, shouts and outrage grew the more we learned about hydraulic fracturing. Following the documentary "Gasland," a panel of presenters debated the controversial issue. The industry supporters of natural gas drilling on the panel were infuriating enough to make me want to help stop fracking in New York.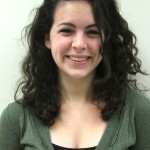 Soon after the movie showing, I was swept up in a tornado of research and collaboration. At the time, many students on campus were unaware what the term "fracking" even meant. In response, the student organization Frack Off was formed. The organization continues to grow and awareness, a hot feeling of injustice and the urgent need to resist this assault are growing with it.
Despite industry claims, hydraulic fracturing is not tried and true. It's a relatively new technology to extract natural gas from shale formations deep underground. This fossil fuel is advertised as a cleaner energy source that will create jobs and stimulate the economy. These claims are false.
There is solid proof that the entire process of fracking — from exploration to distribution — is hazardous to the environment. It mixes clean water with sand, harmful chemicals and known carcinogens at dangerous levels that can be deadly to humans and other animals. Fracking has also poisoned water wells and other drinking supplies.
The process requires permanent storage for the billions of gallons of poisoned frack-waste water. Currently, no New York state facility is capable of cleaning the polluted water, so it can never be returned to the Earth's natural systems. Not to mention, fracking contributes to greenhouse gas emissions, which hasten climate change.
One selling point is that fracking may incite a short-term economic boom, but a bust will inevitably follow. It will create some jobs, but will eliminate others in existing businesses, like tourism, agriculture and vineyards — Ithaca's local economic mainstays.
Ithaca sits atop two of the largest gas-bearing shale formations in the Northeast — a gold mine for gas companies. The decision of whether to frack in New York is barely 40 days away. Gov. Andrew Cuomo, allegedly pro-fracking, will consider public comment before approving final drilling regulations.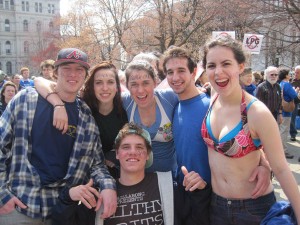 Ithaca College purports to hold sustainability as a high priority. Hypothetically, if the college's administration were to lease its land to a gas company in exchange for some short-term cash, we are all at risk. As students and employees of the college, we have an obligation to ensure the safety of our people and environments.
We request that President Tom Rochon and the board of trustees make a public pledge to not lease any college-owned land, now or in the future, for any fossil fuel or mineral extraction purposes. We urge them to put this on the agenda for next week's meeting and vote to issue this public statement.
Our future is at stake. Fracking is the environmental struggle of our time. If we can win this small promise from the institution we support with our tuition — and later as alumni — we can inspire other activities against corporate usurpation of community rights and further destruction of nature. The college can be the vanguard in the collegiate banning of fracking on campus land.
Kaela Bamberger is a sophomore drama major. Email her at kbamber1@ithaca.edu