My recent efforts to promote healthy practices recently generated considerably angry energy among the Ithaca College community. To clarify, I did not "mass email" our faculty. I sent a draft of a document to a professor for feedback, hoping it would incite a possible dialogue on the faculty listserv about approaches to substance abuse prevention. While the appearance of the message in The Ithacan was unexpected, I never waste an opportunity to highlight prevention themes: After all, it's my job.
Apparently, my words struck a nerve. As a newcomer to the college, I didn't realize how fiercely protective students feel about the tradition of high-risk drinking on Cortaca weekend. It's unfortunate that my intention to discuss the impact of high-risk drinking on student safety has turned into a focus on "more homework." While I question how appropriate the latter is for discourse at the college level, I respect students' views. I would have preferred a more balanced and civil dialogue, however, and the way it played out was a huge disappointment for me.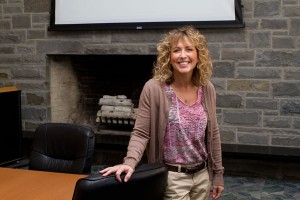 Understandably, the concepts of increased academic rigor — and decreased high-risk drinking — can feel threatening if individuals believe that the end result is less "fun." On the contrary, some students that I've worked with who have succeeded in moderating or abstaining from drinking said they have a better time socializing. Most alumni even wish they had dedicated more of their free time in college to engage in cultural and academic opportunities the community offers.
I meet with students daily and listen to their stories and experiences with drugs and alcohol in a nonjudgmental and supportive manner. I also advocate on behalf of students for initiatives like the Medical Amnesty Policy, the New York state 911 Good Samaritan Law and the Marijuana Equalization Proposal. I support fair, value-neutral and harm-reduction policies and evidence-based practices. This professional framework informs my role as a voice for some students who don't feel safe speaking out against the drinking culture and as a prevention specialist who informs the campus on best practices.
The tragic loss of a student in an alcohol-related death last semester put this issue in the spotlight. Frankly, the concerns voiced by the college community led me to believe we were ready to tackle this issue more effectively. Harm-reduction strategies aren't pulled out of thin air. An environment of consistently high expectations for students positively impacts overall college success and satisfaction, and reduces high-risk drinking. To interpret this as demeaning or controlling is simplistic and uninformed. Those of us who dedicate our careers to higher education know that we guide students in respectful ways, both inside and outside the classroom. Many faculty members can and do choose to guide students toward choices that support their academic success, health and safety.
As we approach Cortaca weekend, I'm reminded of the unheralded diligence of the players, coaches and other staff of the college's football program. The Cortaca Jug is a high-stakes athletic competition with a rich tradition and a national following. It requires a level of physical and mental toughness and dedication to which most of us can't relate. Our football team deserves a climate of support and respect on game day.
Nancy Reynolds is the program director of the Health Promotion Center at the college. Email her at nreynolds@ithaca.edu