While I was working with elephants in Thailand, I met Khun Chai, a baby elephant who had been abducted from his mother in the jungle. The bond between the two of us was something that the Thai people and veterinarians had never seen before, and with it I nursed him back to health. But after I returned to Cornell University, Khun Chai refused to eat, causing his health to decline until he passed away.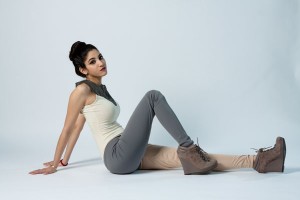 Other than the fact that Khun Chai was "my baby," he was particularly special because he was born in the wild. Due to deforestation and a variety of other human-induced causes, Thai elephants are predicted to be extinct in the wild within the next 35 years. Thus, Khun Chai was extremely rare. Had I never met him and had he never passed, I perhaps would not have realized my call to action — to save all animals and save all species from extinction.
A dramatic decline in biodiversity throughout the world has led scientists to predict a sixth mass extinction, which occurs when three-quarters of all animal species become extinct. In the past 540 million years, the earth has only seen five mass extinctions. A mass extinction would result in a series of huge problems for humans, as we rely upon biodiversity to maintain balance in our ecosystems and ensure successful agriculture, medicinal production and natural resource usage. We, the public, must take it into our own hands if we want to assure ourselves and our ancestors the benefits of a biologically diverse planet.
To help solve the problem for the sake of our animals, who are helpless against our blunders, I founded The Gabby Wild Foundation 501(c)(3). My charity raises funds through donations, purchases of eco-friendly "trashy" tees and totes made of 50 percent recycled plastic water bottles and 50 percent organic cotton, and sponsorships. I use my brand to spread awareness for the cause and boost attentiveness for the plight of specific animals and ecosystems through various campaigns.
Presently, I'm focusing on our "12 in 12 for 12" campaign. I'm wearing 12 outfits — one each month — that represent 12 animals most in need of our attention. Each custom-made outfit is inspired by a threatened animal species. This month, I am sporting an outfit designed by EARTHTEC and inspired by the purple frog, which has been evolving for 120 million years yet exists in less than five locations. Only 135 frogs have been found to date, and of those 135, only three are female.
The outfits are made by acclaimed designers like Seth Aaron Henderson, who won season seven of "Project Runway." One way women often feel empowered and "in their medium" is through fashion. Thus, I am promoting environmentalism through fashion to propel saving animals through awareness that the eco-fashion buzz brings.
The campaign thus far has had great initial success, garnering attention from notable media outlets like The New York Times and a guest invitation to model at the Mercedes-Benz Fashion Week in New York City.
The campaign has not been easy, especially while being a Cornell veterinary student. Sporting clothing for a month has been nothing compared to the stress of ensuring that we raise funds for these animals. The effects of their loss right now do not seem profound, but right when life seems cozy, the effects will start shining through, perhaps even reversing the way of life as we humans see it. I cannot let an animal die needlessly. Every life is important, and as Mufasa says in "The Lion King," "and so we are all connected in the great circle of life."
Gabby Wild is a graduate veterinary student at Cornell University. Email her at wild@gabbywild.com.