Last week, as part of Ithaca College's S'park class, I sat in an auditorium of first-year communications students. We had just wrapped up a Skype chat with ABC News anchor David Muir, and the next face that appeared on the projector drew a collective gasp.  Robert Iger, chairman and CEO of The Walt Disney Company, graciously spoke with us about how to best prepare ourselves for a professional future in our field of interest.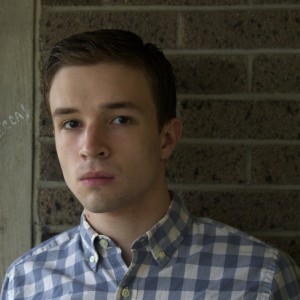 At one point in the conversation, a student asked Mr. Iger where Disney was headed: His response, quoting Disney's "Toy Story", was, "To infinity and beyond, I should hope!"
On Tuesday, presumably from the same office, Iger finalized a deal to buy LucasFilm for $4.05 billion, allowing Disney to acquire rights to the Star Wars franchise in addition to the promise of three sequels, the first of which is already scheduled to arrive in 2015.
Clearly, Mr. Iger and I have very different ideas of infinity and beyond.
As a freshman film student and aspiring writer and director at Mr. Iger's alma mater, I am well aware of the adversity I will face upon graduation. I have been told time and time again that once I pursue my career in film — ultimately a pursuit of my lifelong dream — I must prepare for a great deal of negative responses and personal discouragement, especially while trying to fund my own projects. I have a wealth of ideas that I want to share with the world through the medium of film, and the obstacle that may prevent me from accomplishing that is a lack of funding.
I know that I am not alone. There are thousands of film students in America and abroad who share my ambition and anxiety. There are also countless children who see films with the Disney brand as a benchmark for quality, who one day hope to enchant audiences in the same way.
While Disney's decision-making during the past several years of Mr. Iger's tenure has been both highly profitable and widely appealing, it is also perpetuating a film culture that shuts out a generation of filmmakers with original ideas. Even a fraction of the billions that were spent on LucasFilm could have been used to finance or, at the very least, partially finance numerous mid-to-low-budget projects that provide fresh, innovative ways of telling stories.  From my perspective, this business transaction is frivolous and neglects the fertile soil of cutting-edge storytelling.
Setting aside some amount of money for independent productions would be the responsible thing for Disney, a titanic force in the film industry, to do. The cultural enrichment that would result would add a new dimension to Disney's public persona. To audiences around the world, Disney would represent both a bastion for high-quality entertainment and a corporation that invests in the future of filmmaking, rather than in the past.
I implore Mr. Iger to take a chance with new ideas. It may not be as financially assured as something as tried-and-true as Star Wars, but it could set a new precedent for studios and moviegoers in America and around the world.  It is only a matter of time until audiences stop responding to the same formula, and there are fresh, undiscovered ways of enchanting the public waiting to be found.
Robert Hummel is a freshman cinema and photography major.  Email him at rhummel1@ithaca.edu.