Integration has taken over Ithaca College like a storm. With the announcement of the integrative core curriculum as part of the college's IC 20/20 plan, the college intends for its students to experience different classes outside their major.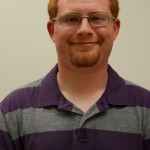 But the core curriculum begs the question: Is this the form of integration the college should be focusing on? Is making students take certain courses the way to broaden and integrate our education?
I propose something different. Why not allow students to use the skills they already possess and collaborate together to make one project? Each of the five schools could offer a minicourse that is open to all students and all majors. These courses would allow students from different schools to come together and collaborate on projects based on each school. For example, a music minicourse could involve putting on a concert that would require business and Park students to advertise, film, record and budget the concert.
I admit this plan will not integrate the schools at once, but it will allow students to work together in a more professional environment to use their skills on a project that mimics a workplace situation.
I recently worked as principal sound designer on a film called "Der Kampf" for a Thesis Cinema Production class. Directed by senior Michael Reyes, a film, photography and visual arts major, "Der Kampf" is the story of a young German soldier who is thrust into the heart and horrors of World War II. From the outside, it appears to be a typical Park School production. Much of the crew, myself included, is composed of different Park students.
But "Der Kampf" is not just a Park School production. Students from the School of Music and Department of Theater Arts have also helped contribute to the making of this film. Freshmen acting majors Eric Schaum and Paulina Shafir as well as senior acting major Miles Crosman star in the film's leading roles. Sophomore Ben Van De Water, a composition, theory, and instrumental major, composed an original score for the film, while a collaboration of 14 School of Music students, coordinated by Eric Brown, a sophomore sound recording technology major, performed the piece.
Making the film has been a cross-school challenge. Students were doing something they love. The film got students who wouldn't have met otherwise to work together toward a common goal.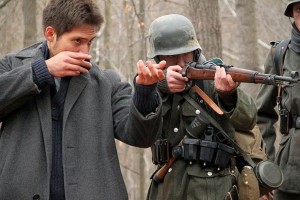 This scenario allows students to apply the knowledge they have learned in both a professional and creative setting. The project is something students can point to as a culminated product from many different creative ideas and perspectives.
I applaud the college's efforts to better integrate the student body. The divisions between schools are huge, and quite often students will not venture far outside their major to meet people. But integrating the college through a core curriculum is not the way to do it. Forcing students to take classes will only make them become indifferent to the subject matter if they have no interest in it.
Instead, the college should help students from different schools work together. It should focus on allowing its students' creativity and knowledge to flourish in professional scenarios that they themselves have established — because a group of motivated Ithaca College students working together to create something is a powerful force.
Chris Fatta is a senior television-radio major. Email him at cfatta1@ithaca.edu.