Tucked away in upstate New York on the shores of Keuka Lake, Camp Good Days and Special Times serves as a safe haven for hundreds of children and their families every summer. Hosting programs seeking to nurture and support children whose lives have been touched by cancer, Camp Good Days is a resource that families have used since 1979. Camp Good Days was created by Gary Mervis in light of his daughter's diagnosis of a brain tumor and has since grown into a nationally recognized charity. Programs targeting young adults, support of spouses and women's oncology are among some of the services the camp offers.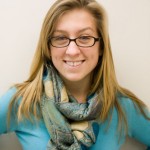 Camp was first introduced to me by my best friend, whose sister died of pediatric cancer. My friend became a counselor at camp for several summers, and I have since done several different fundraising activities for them for the last four years.
With regional offices based in Syracuse, Buffalo, Ithaca and Rochester, the camp receives tremendous support on behalf of its full-time staff and many volunteers contributing year-round. This past summer, more than 1,500 children went to the camp. Because of the financial burden most families have endured when tragedy such as this strikes, all of the camp's programs are free of charge. The Camp needs to rely heavily on sponsorship and donations throughout the year to continue to service the needs of affected families. Events such as regional Kazoo-Fest, Fayetteville-Manlius High School's Dance Marathon and St. John Fisher College's Dance for Love have all become well-established contributing events in the upstate New York region.
Similar to these events, Ithaca College will have its first 12-hour Dance for Courage, with all proceeds benefiting Camp Good Days. Representatives from the camp and college performance groups will make appearances. As mentioned before, Camp Good Days relies solely on donations and fundraising. If students could donate $5, that would go toward helping a sick child attend camp and be surrounded by others who understand what he or she is going through.
The event has been headed by students at the college who are familiar with the cause, largely thanks to Joanie Groome, lecturer in health promotion and physical education. Groome is a long-time supporter of camp and promotes the cause throughout her courses each semester. Former campers and camp staff members who are now part of the college community emphasize the remarkable impact camp has had on them and how it continues to influence their lives.
Promoting an atmosphere of happiness and positivity, the activities and programming on site at Camp Good Days allow campers to do things they once would have thought impossible. By respectfully acknowledging the experiences that have brought them together, campers are able to embrace optimism and opportunity.
By bringing the Dance for Courage to Ithaca's campus, we hope to promote awareness of everything Camp Good Days has to offer and how it has touched so many individuals in the college community. Our goal, which coincides with that of the camp, is to encourage those whose lives have been impacted by life-threatening diseases and to give them an outlet for support and optimism.
The Dance for Courage will take place at 9 p.m.. Saturday in the Fitness Center.
Amanda Ryan is a senior business administration major. She can be reached at aryan2@ithaca.edu.