While IC 20/20 initiatives transform from ideas on paper to plans in motion, the time is right to remember what makes an Ithaca College education an attractive pursuit — the opportunity for students to immerse themselves in their degrees, not be caught in a whirlwind of fulfilling general requirements.
The college plans to begin implementing its core curriculum next fall, which includes requiring all students to take at least 16 additional credits as well as fulfill a mathematics and writing requirement. Though providing an interdisciplinary education is important in a world where career descriptions often consist of interconnected fields, it's even more important to remain true to what makes an education at the college different from other institutions.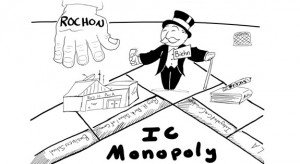 Students apply for programs in music, arts, business and communications at the college because they can devote their time to studying their passion. They receive intensive instruction and hands-on experience while still taking liberal arts classes in the School of Humanities and Sciences, creating a special identity that is school-specific.
The core curriculum would change this. Requiring a core also requires allocating more funds to hiring professors who will teach within the core. This year, as Christopher Biehn, incoming vice president for institutional advancement, plans fundraising strategies, the college should remember that raising money for the professional schools would bolster those popular programs. It would be risky to financially neglect institutional strengths in favor of funding a new initiative.
Financing an interdisciplinary core should not overshadow providing necessary equipment and courses for the professional schools. High-profile colleges attract the best students. However, primarily bankrolling the new curriculum would weaken the college from the inside out.