When my Facebook tells me that 11 of my friends have reposted a link, I know it means something. Either KONY's back at it, Ithaca College is finally divesting from fossil fuels or some abhorrent excuse for feminism is making my classmates, coworkers and friends' moms tear up in unison. This time it was the latter. Many of you have probably seen Dove's "Real Beauty Sketches" by now, but for those of you that haven't, I'll lay out the concept. A retired FBI sketch artist asks women to describe themselves and draws them without seeing them. Then, other men and women come in and describe the same subjects. This results in two sketches of the same woman, and this is where the waterworks come in: The self-described portraits are all, well, uglier.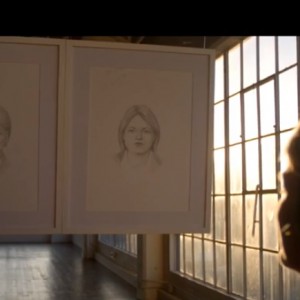 When this video was first buzzing on social media, the comments were along the lines of "So beautiful," "Dove did it again!" and "This video made me cry, every woman should see this." This is the exact reaction that Dove was banking on. "You are more beautiful than you think" fades onto the light gray screen as soft music twinkles in the background, right before the video comes to a close. We are supposed to see these women looking at the two perceptions of themselves — their own and that of a stranger — with pain in their eyes and put ourselves there. We are supposed to hear them articulate their lack of confidence and sob our insecurities at the screen. We are supposed to realize that our society cleverly and invisibly forces women to believe that they are uglier than they really are. We are supposed to realize our own beauty, thanks to the newfound confidence of these relatable, regular women who just discovered theirs.
Then, we are supposed to buy Dove products.
Dove has been capitalizing on our insecurities for years now, with magazine ads of non-thin naked women smiling and loving themselves, and commercials revealing the unknown horrors that Photoshopped images have on little girls. Since 2006, their marketing team apparently realized that the beauty industry in our society is rooted in patriarchy, only successful because companies can consistently convince women and girls that they are not OK the way they are, and they very artistically and superficially began letting their consumer base in on it. But when a company who is a part of this industry starts to sell us products while speaking out against the entire basis of their economic success, it gets complicated.
When Dove courageously showed us their curvaceous, nude models, they all had luminous, moisturized skin. When Dove sold us deodorant that would make our armpits beautiful, they first had to convince us that our armpits were ugly. And when they let us know that "We are more beautiful than we think," they were taking advantage of the fact that we all think we're a little bit ugly, a fact that has been ingrained in our minds since birth by the beauty industry and by skin and hair care companies that show us close-up images of our dry skin and split ends, then reassure us that their products provide hope to abolish such atrocities. Next time we go to Wegman's to pick out a body wash that will get rid of our B.O. and our other three million invented imperfections, we're going to see the Dove logo and flash back to the video that made us realize, on the most insincere level, that we are pretty. We'll be overwhelmed by that sense of self-love and gratitude for the company that wants our money, and we'll give it to them.
So ladies, Dove wants you to realize your true beauty, but only long enough to tweet their new video. Then they want you to head back to that beauty aisle and buy their products. Maybe that will help our socially constructed lack of confidence?
Rebecca Billings is a junior politics major at Ithaca College. Email her at rbillin1@ithaca.edu