My friend Abigail was a prostitute at 10 years old. She would "lie down for men" after she waited for them in a pornography video club in Liberia, West Africa.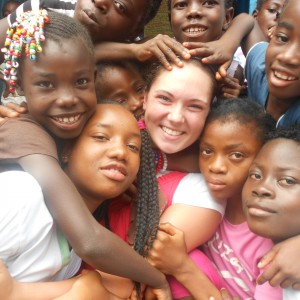 Then she was given a scholarship from the More than Me Foundation, a nonprofit that gets girls who live in the slums of Liberia off the streets and into school. She is now in a vocational rehabilitation middle school, where she is healing from her past, getting great grades and learning how to be a cook. Abigail's joy, love and strength were forever tattooed on my heart when I met her this summer in Liberia, and it is my promise to Abigail that I will tell as many people that I can about her testimony while working to save more girls like her.
More Than Me works with community leaders to identify young girls at the highest risk of being sexually abused to ensure that education and opportunity, instead of exploitation and poverty, shape their lives. We personally keep track of all 108 of students sponsored by More Than Me to know how they are doing academically and socially as well as their safety and life outside of school.
I met the founder, Katie Meyler, in my home church in New Jersey when she asked our youth group to dance in a flash mob to raise awareness about More than Me. In the 12 hours that I spent with her that day, something sparked in me that made me want to learn as much as I could about the More Than Me students, the dangers of Liberia and how education can change these girls' lives. Since then, I've fundraised to pay for 35 years of schooling and daily lunches for our students, traveled to Liberia in August 2012 and began the first college chapter of More Than Me at Ithaca College.
Liberia is the second poorest country in the world. Every day most families earn less than one dollar and can usually only feed their children one meal per day. The highest reported crime in Liberia is rape of girls ages 10 to 14 — and that is just what is being reported. Without being in school during the day and after-school programs, young girls are on the streets of their slums and extremely vulnerable for older men to take advantage of them. I met some of the girls that make up that statistic and was able to see what the More Than Me program has done to drastically change their lives, their safety and their futures.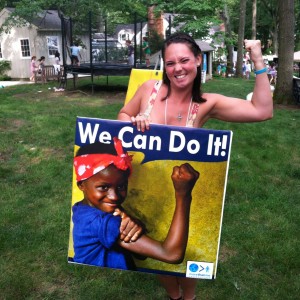 I was so passionate about our cause from the beginning that I felt the need to go to Liberia this summer and meet all of our students and help in any way that I could. Part of what made my time in Liberia so life changing was that I was able to finally meet our smiling and inspiring students and see firsthand the environment that we are saving them from. I spent time with about 20 families, sat in their rooms and talked to each of them about the hardships of their lives and what an education has done for their daughters.
Now, the Ithaca College chapter of More Than Me is working to empower more young girls to get the education that will save them.
More Than Me is competing in an online contest to win one million dollars from Nov. 27 to Dec. 4  to help them raise money to provide education opportunities to more girls in Liberia. Learn more online at Facebook.com/ICMoreThanMe or email ICMoreThanMe@gmail.com to get involved.
Grace Schroeder is a sophomore communications management and design major and the president of IC More than Me. Email her at gschroe1@ithaca.edu