As a college, we are commemorating Martin Luther King Jr. this week and preparing for the start of Black History Month. It has been a little more than a year since the earthquake that shook not just the first black republic but the world as well. There might be no better time to remind ourselves of the words of King: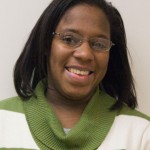 "Human progress is neither automatic nor inevitable. … Every step toward the goal of justice requires sacrifice, suffering and struggle; the tireless exertions and passionate concern of dedicated individuals."
A year ago, I read a statement by Hilary Beckles called "The Hate or the Quake," where he contextualized the earthquake in Haiti for the many who are now putting Haiti on their map. He reminded us that Haiti did not fail, but rather two nations in particular had "betrayed, failed and destroyed the dream that was Haiti … [it was] … crushed to dust in an effort to destroy the flower of freedom and the seed of justice."
I would love to say today that things have changed, that the light put on Haiti because of the earthquake has caused extraordinary change or that we have seen great progress in revitalizing and recreating the Haitian nation. But here are some things that make me hesitant to celebrate the world community's influence in attempts to support Haiti.
Most of the money collected for work in Haiti has yet to be spent, but it has generated some $1.8 million in interest, some of which will never be spent on the country, according to a document by the Disaster Accountability Project that analyzed the transparency of relief organizations responding to the earthquake.
Arrangements were made for landowners to allow persons to make tent cities wherever they could find clear ground for a year after the earthquake. Their term is up, and some people are facing evictions.
For months, there have been Haitian voices saying MINUSTAH (the United Nations "peacekeeping forces") must leave Haiti as soon as possible because they are creating more problems than they are solving. The cholera outbreak in Haiti has been linked to raw sewage thrown by MINUSTAH troops into a Haitian waterway.
In addition to the outbreak of cholera, aided by Hurricane Tomas, Haiti has also had a dramatic increase in reports of rape and violence. Kidnapping has become big business as well, causing families who can afford it to flee Haiti.
Haiti is effectively run by non-government organizations that operate essentially unchecked. Some NGOs are rationing supplies to ensure they have enough for the long term, thereby sacrificing the people who die in the meantime.
Yet, Haiti offers the world the possibility of liberation once again. More than 200 years ago, Haiti jump-started the movement toward revolutionary actions in many countries and changed humanity by its response to colonialism. Now we can change the game yet again. We can start movements that are revolutionary to fight "imperial propaganda" and neocolonialism, but first let us take the time to learn about the complexities of the situation.
Do not go out today and buy a ticket to Haiti. It is not an "alternative spring break" location. Read, write and question all news media sources, all philanthropic organizations and all persons that you engage. Haiti is not fixed, but it's not lost either. There is hope, but Haiti needs us now more than ever before. More importantly, humanity needs us now more than ever.
Shamika Edwards is a senior accounting and finance major. E-mail her at sedward1@ithaca.edu.