During spring break, former White House correspondent Helen Thomas was honored as a keynote speaker at the College Media Adviser's annual Media Convention in New York City. While she began discussing her defining role as the first female federal reporter and reveling in her glory days with former presidents, the discussion made a sharp turn toward her strong advocacy for anti-Israeli occupation and offensive comments about Palestinian invasion.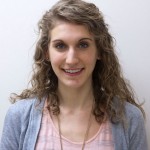 Thomas brewed the same heat from the crowd as she did from President Barack Obama last June with her remarks. After saying Jews should "get the hell out of Palestine," she created a political uproar. Though she had the freedom of speech to make such a statement, Thomas made the right decision to retire upon the announcement.
Giving weight to Obama's claims, Thomas reiterated her criticized point that Israelis need to "stop taking what doesn't belong to them" and "go home" to Poland and Germany. While she made a public statement in June — saying, "I deeply regret my comments I made … regarding the Israelis and the Palestinians. They do not reflect my heartfelt belief that peace will come to the Middle East only when all parties recognize the need for mutual respect and tolerance" — Thomas did not back herself during this presentation.
While Thomas' suggestion for Israel was earnest, the rhetoric of her tactical approach is highly one-dimensional. Her over-generalization sparked heated side chatter among the audience members. Hands shot up from every angle, eager to grasp the microphone and have a dialogue with Thomas.
During Thomas' discussion, a third-generation Israeli student with Holocaust-surviving ancestors from Poland asked for advice about what she should do for her people in this time of crisis. Thomas' response: "Stop taking what doesn't belong to you."
The Israeli government, not the people, is ordering its military troops to occupy checkpoints along the West Bank and Gaza, and to evacuate Palestinians from residential buildings in order to house Israeli refugees. Instead of criticizing the Israeli government and its socially constructed institution for perpetuating injustices, Thomas collectively grouped all Israelis into one category.
This rhetoric is dangerous, especially when such comments victimize people of different denominations. It skews and simplifies our understanding of the sociopolitical problem in the Middle East.
Regardless of the Israeli citizens' sentiments about their government's policies, Thomas' solution is impractical: the Israeli people should evacuate Israel and go to foreign nations or rely on U.S. intervention to dismiss the internal problem. It ignores the structural issue at hand. The history embedded in this dispute does not call for separation of people based on religious ideology. It calls for the unification of national citizenry.
Looking from an outsider perspective requires a holistic review of Israel's situation. If the U.S. is to provide any support, it should be that of empowering citizens to solve their own domestic problems. If we do not recognize the importance of Israelis helping themselves, we risk repeating history. We risk victimizing innocent people and perpetuating political unrest with hasty solutions.
Megan Devlin is a freshman journalism major and assistant accent editor of The Ithacan. Email her at mdevlin2@ithaca.edu.