Through all my years of athletics, whether I was playing travel softball or mildly competitive tackle football with my brothers, I always anticipated playing a varsity sport in college.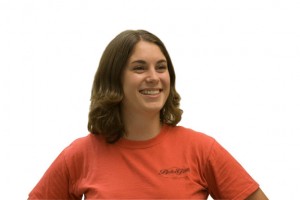 Though I never made it at the collegiate level, I've interacted with and interviewed dozens of athletes in my time at The Ithacan. But it's the Bombers I come home to every night (well, morning) who have influenced me the most. The two crazy kids I live with are not only varsity athletes, but they're the captains of their team. That means hosting team parties.
When you invite a group of freshmen over and tell them the party starts at 10 p.m., naturally they're going to show up at 9:53 p.m., which left me to introduce myself to four people while in a towel last weekend.
"Oh, hey," I said. "I'm the quirky roommate."
I've gone through this routine for four years. And every year the team members make me feel like one of their own.
What the freshmen don't know (or maybe they do because my roommates hang up all of my articles, and once I finally got dressed, I put on a shirt that said "writer") is that I'm a sports reporter. Even when I'm in my own house watching the Yankee game and socializing, I'm observing their every move.
When "the girls" — what even my mother calls my roommates — come home from practice or a game and I ask how it went, I always ask out of genuine interest, but I also ask to get an idea of how the team's doing to see if any story ideas could come out of what they tell me.
My roommates' teammates dwarf me, as I stand at a mere 5 feet 2 inches. And as someone who rarely hits the gym, having roommates who are in impeccable shape can sometimes be a self-esteem killer. It's probably a contributing factor as to why I use humor as a defense mechanism and get über-competitive whenever we do anything that could have a winner or a loser. Or that could just be my upbringing.
Because of the way our schedules work, with the girls having practice in the afternoons and going to bed at what I think of as an early hour, there have been times when I've gone almost an entire week without seeing them.
Though it's tough to miss out on seeing a pair of your best friends for that long, it's not all bad. I'm convinced that living with these guys will help cut down on our electric bill — assuming we are all conscious about turning off the lights — because none of us are ever home. And let's be real, when it comes to choosing roommates in college, it's all about who's going to help you have the cheapest utility bill.