Unlike Charlie Sheen, I'm bi-losing. My greatest achievements end at winning a signed Ithacappella CD off of a raffle ticket I found on the ground.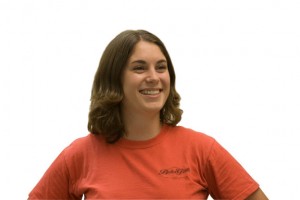 OK, fine — slight exaggeration. I do often find myself on the losing end of bets, though. In the seven years I've competed in fantasy sports leagues, I've only won once; the same is true for March Madness pools, though I've been competing in those significantly longer.
For the past three years, I've been playing in an NCAA tournament pool with fellow Ithaca College students and alumni. By some stroke of luck (aka the upset gods) I came out on top with $50 last year, and I only needed Duke to advance to the championship, not even win.
This year, the stakes have been raised. With the title of lone two-time "Balls Deep" champion and a chance to win $90 in our little pool, I'm getting serious.
My strategy, and it's not fail-safe as this year's West bracket proved, is to go with at least one upset in each of the initial brackets. If you went with Richmond and Morehead State, more power to you. This strategy can of course backfire when you're playing in a pool of people picking only higher seeds and/or cooler mascots.
Well, as always, the upsets keep rolling. As I seem to do every year, I went a little upset-crazy in the first round — only I called all the wrong ones. Sure, I had Marquette, but I didn't come out with an edge because everyone had Marquette. And an 11, 12 and 13 seed all in the Southwest? Give me a break.
The Southeast was almost equally weak, if not more so, for me. I went with Utah State as my mother lode upset, advancing to the Sweet 16. Two words: epic fail. And damn Old Dominion losing by a bucket at the buzzer.
I'm by no stretch an expert bracketologist — probably not a great thing to admit as a seasoned sports writer, but even the brainiest bracket men fail sometimes. It's similar to being a professional baseball player or meteorologist — one of those few jobs where you can fail more often than you succeed and still find work.
As for now, I'm glad I didn't go with all No. 1 seeds as many tend to, particularly this year. With the Sweet 16 round beginning tonight, I've got five of my Elite Eight and all of my Final Four teams still standing. Though my national champion pick isn't too original in Kansas, I banked on the big No. 1 Ohio State falling to the young Kentucky squad, which could give me those few extra points that no one else in the bracket will earn. All I can do now is cross my fingers and say, "Go Jayhawks."
Casey Musarra  is a senior televison-radio major. Contact her at cmusarr1@ithaca.edu.