Before coming to Ithaca College, I hardly knew anything about the school and its surrounding area. I knew Cornell University was on the other hill, and I knew they had an amazing hockey team.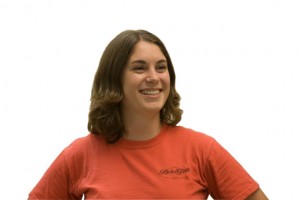 In the past few months my closest friends and I have assembled bucket lists of all the things we want to accomplish in what's left of our time in college. The first thing I added to my list: attend a Cornell hockey game.
During winter break I scrounged for tickets on StubHub. There were only two home games left on the regular season schedule that I was going to be in town for. I desperately wanted to witness the famed Cornell-Harvard University rivalry, but $150-$300 a pop was out of my price range, so I settled on Cornell vs. Dartmouth College. And boy am I glad I did.
Before even setting foot in Lynah Rink on Saturday I got chills up and down my spine as I saw a sea of red wandering the halls. I was immediately struck by the smell of fresh popcorn sold at legitimate concession stands as opposed to the few card tables you typically see at a Division III game.
Going to Lynah Rink isn't just about hockey, though. Sure there's the game out on the ice, but the fans are what really make the experience a production. As the pregame clock ran down, the crowd grew more and more rowdy as the pep band rallied the troops, until finally both squads pounced onto the ice from their respective benches and the crowd erupted like Mount St. Helens.
As the Big Green's lineup was announced, the Lynah Faithful held up newspapers and shook them as if to say, "Boring," and upon completion, the fans chucked the papers onto the ice in unison.
The fans continued such antics throughout the course of the game. Dartmouth got on the board first early in the second period. I would've thought the Ivy Leaguers would have come up with more clever chants, but crowd favorites include "Bend over" and yelling the word "sucks" after the announcer recounts the members of the opposing team that scored or assisted on a goal. Then there's my personal favorite, the chant for the opposing goalie, "You're not a vacuum, you just suck."
In a high-tension, back-and-forth game, the Big Red ended up coming through as senior Tyler Roeszler scored the game-winning goal 1:21 into overtime to win 3–2. In Mighty Ducks fashion, the Big Red skated to center ice to celebrate as the crowd went wild.
For the Big Red's six seniors, the night couldn't have been more magical. Each of them got to ride off into the sunset on senior night as they each skated around the rink one last time and walked out to center ice with their families.