At every level of sports — whether it's Little League Baseball or the NFL — it's important for teams to give back in order to develop ties to the community.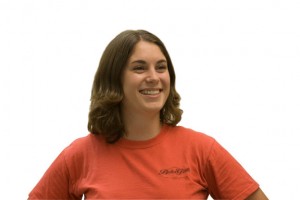 From Derek Jeter's Turn 2 Foundation to the Lance Armstrong Foundation, professional athletes' philanthropy has greatly helped the world search for cures to diseases or help victims recover from natural disasters.
While our teams here at Ithaca College can't quite give on that level, the athletic department has still done a great job of contributing to the community. The football team, along with the rest of the college's varsity sports, has made plenty of efforts to give back, particularly this season.
So far, the Bombers took part in "Give Back Day," an event dedicated to giving lessons to youth football players in the Ithaca
area, and in their game against Union College on Sept. 11, they hosted veterans from the Bath VA Medical Center.
Head Coach Mike Welch said the team spends a full day with the veterans in the spring playing pool, shuffle board and cards or just watching a ball game.
"It's thanking our veterans for their service to our country, and it helps them," he said. "It just helps them get through another day."
Senior quarterback Rob Zappia said it's important to build ties within the Ithaca area as a whole.
"Anytime you get an opportunity to give back to the community, especially a great place like Ithaca, it brings everyone together," he said. "In the end we all know we're doing something for a good cause and we're having fun doing it. We're doing it as a team."
As the Blue and Gold suit up for their game against Lycoming College on Saturday, they'll add one more piece to their uniform. In honor of the "Coach to Cure MD" event, the Bombers' coaches will wear patches to raise awareness for Duchenne muscular dystrophy.
"Typically it's a fatal disease, and most don't live past their teens," Welch said. "So it has its significance with football because young boys play football."
While the team doesn't have any personal connection to Duchenne, Sandy VanBenschoten, who is a member of the college's Athletic Hall of Fame and served as secretary to six athletic directors before retiring in 2004, suffers from muscular dystrophy.
"That has a personal connection to it," Welch said.
Though giving back is the emphasis in all of the charity work the team does, Welch said these events also help the Bombers develop a closer bond.
"It helps each individual become a better person," he said. "I'm a firm believer that the more you give, the more you receive."