Ithaca College tends to attract many upstate New Yorkers. With the Buffalo Bills and Sabres being the only professional sports teams (I say that loosely) in the area and being only about an hour away from Syracuse, many of those New Yorkers have a big love for Syracuse University athletics.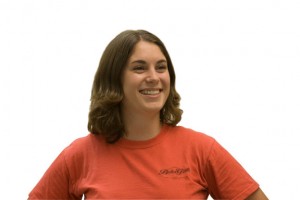 While it's typically been the Orange men's basketball team that has received high praise in the past decade or so, this year the football team has stepped up and clinched its first bowl berth since 2004. But Lee Small '09 said while he was growing up in the suburbs of Syracuse, football was the bigger squad in 'Cuse.
"As big as basketball was, football was still the bigger deal with Donovan McNabb and Marvin Harrison — players of that caliber that kind of were the last straw of the football team being great."
Small said players like Harrison and Dwight Freeney who played for 'Cuse even influenced him to become an Indianapolis Colts fan.
While many Division I programs set their goals to reach a Bowl Championship Series game, senior and Syracuse fan Michael Hibbard said this team is happy just to eligible.
"I don't think that there are any expectations right now for this program. They are — I don't want to say satisfied — but they are excited to just be in the position that we're in. The Big East conference has just lost so much credibility in football that just in general having a winning season is making this team pretty happy."
But the honors don't end with the bowl game berth. The Orange have received votes in the AP and USA Today top 25 polls, and even though they sit outside that ever-glorious ranking, it has been quite a turnaround from their worst four-year stretch in school history at 10–37 before this season.
So far this year the Orange are sitting at 7–3 overall and 4–2 in the Big East with two games remaining in the regular season. While it's quite a feat for a team that hasn't won a bowl game since 2001 and hasn't been the sole recipient of the conference championship since 1998, Hibbard said fans aren't getting their hopes up.
"Syracuse fans in general are just excited to see a team succeed," he said. "There's a long way to go to get the program back to what it was, but this is bringing some light out of a very dark program — for like I said the past decade or so — I don't think that people are going crazy just yet."
Though the fans aren't getting too rowdy, Small said he already has next season on his mind.
"I'm looking forward to next year already actually, with hopefully the upward strides this team can take with another year with Nassib at quarterback and Marrone as head coach," Small said.
Casey Musarra  is a senior televison-radio major. Contact her at cmusarr1@ithaca.edu