Finding a balance between romantic and corny is a tough task, and doing it on a budget is even harder. Gentlemen, if you're looking to do something sweet but simple with the girlfriend on Valentine's Day, why not take a blast from the past and throw on your favorite romantic sports movie to put her in the right mood without putting a damper on your wallet? With one of these top-five romantic sports films, you're sure to score.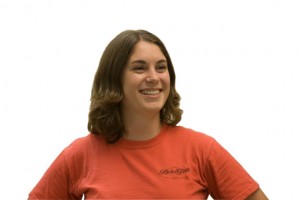 5. If comedy's your genre of choice, "Fever Pitch" will please even the most stubborn Yankee fan — as long as you turn it off before the whole 2004 World Series segment. Drew Barrymore and Jimmy Fallon's on-screen chemistry and Fallon's portrayal of a Red Sox-obsessed character make this 2000s hit a home run.
4. For a more recent drama, and if you're looking to drop a couple extra bucks on a more serious date night, "The Fighter" is for you. While "Rocky" may have been the more obvious romantic boxing movie, "The Fighter," which received seven Academy Award nominations, puts a new twist on a true story. Seeing Mark Wahlberg shirtless is probably enough to get any girl to the theater, but Oscar noms Christian Bale, Amy Adams and Melissa Leo deliver the biggest punches.
3. Four words: "Show me the money." It's the movie that taught us all that the human head weighs eight pounds, and even though Jonathan Lipnicki's grown up, his five-year-old face remains a classic. "Jerry Maguire" features a stellar cast and some of the more memorable lines of any sports film. It also includes a classic love scene matched only by "Pretty Woman."
2. "Bull Durham" is often recognized as one of the greatest sports films of all time, and it's the wacky love triangle between pitcher, catcher and team groupie that makes it such. The tagline says it all: "Romance is a lot like baseball. It's not whether you win or lose. It's how you play the game." Kevin Costner and Susan Sarandon have never looked better, which is a win-win.
1. While these other romantic movies may lead to tears, there's nothing quite as tear-jerky as "Love and Basketball," which chronicles the love-hate relationship of Monica and Quincy, who both have aspirations to play in the NBA, from their meeting at 11 years old until later in life. This lesser-known cast comes through like Kobe Bryant at the buzzer in this beautifully written story by Gina Prince-Bythewood, who also directed the film.
If you're still having trouble deciding which movie to turn on, keep it sports themed — flip a coin.
Casey Musarra  is a senior televison-radio major. Contact her at cmusarr1@ithaca.edu.