Saturday night in an NFL preseason game between the Houston Texans and San Francisco 49ers, reigning rushing champion Arian Foster injured his left hamstring. It's the second time during this preseason Foster injured the same hamstring, setting off panic attacks among owners of fantasy football teams who had drafted the player with their top picks.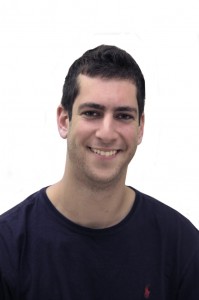 Foster, who came out of virtually nowhere last year to become one of the breakthrough players of the season, sent out this thought-provoking tweet:
"4 those sincerely concerned, I'm doing ok & plan 2 B back by opening day. 4 those worried abt your fantasy team, u ppl are sick."
Is it now possible sports fans are now at a point where they care more about their fantasy teams than the real thing?
Tennessee Titans running back Chris Johnson, the number one pick in most fantasy drafts last seasons, is watching his draft stock plummet from a contract dispute. Most fantasy owners are hoping his holdout continues because one team in every fantasy league certainly spent their first-round draft pick on Johnson (I was one of them).
I constantly find myself checking to make sure I'm not rooting against my favorite teams in favor of one player on my fantasy team. We as "owners" of fantasy teams sometimes forget that these are real people who we are counting on to produce results. When we secretly hope a player gets injured so our team can hold on to a win, we come off looking like terrible people with no regard for the well-being of another human.
A few years ago, former MLB first baseman Doug Mientkiewicz recalled being asked by fans to hit more home runs so their teams would be more successful. Mientkiewicz, who retired in 2009 with 66 home runs in 12 seasons, responded by telling the fans that they probably owned the wrong first baseman.
With some people spending upwards of $1,000 to join leagues with cash prizes topping out at more than $10,000, it's only natural for those involved to care an inordinate amount about players who would have flown under the radar 10 years ago.
Before fantasy sports, those who are now serious about fantasy football would have had no care in the world about who a particular team's third-string wide receiver was. Now, many "owners" can name several teams' back-up players, though they've never seem them play.
The point of competition has been lost in fantasy sports. No longer do we care if a particular team wins or loses, so long as our fantasy team is winning.