The start of football season is one of the greatest times of year. But, for me, it doesn't come without its pitfalls.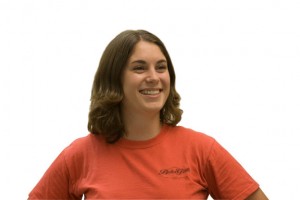 I grew up about 13 miles from the old Meadowlands Stadium. That's right, I'm a Jersey girl. With two teams playing right around the corner, there's some sort of rite of passage when every young football fan is supposed to choose either green or blue — Jets or Giants.
When it came time to make my decision, most people I grew up around weren't too pleased with my choice.
I'm a Dallas Cowboys fan.
Now, most people would say, "You're a frontrunner!" But I made my decision at age 5, and I've stuck with the Boys through the good times and the bad. Yes, when I fell for them they were on top, but I witnessed when the team went through eight starting quarterbacks in a matter of five years. Thanks, Ryan Leaf.
Now that Romo has stepped in and is predicted to be a fantasy beast, I'm dreaming of seeing the Boys in their new stadium Feb. 6, despite the devastating loss to the 'Skins on Sunday.
Even though the Boys had the solid trio of the '90s, I fell in love with the team because of just one of those men — Emmitt Smith. He's a class act, a family man and one of the best running backs of all time. Looking back on it, I can't imagine picking a better role model. I still have his No. 22 jersey hanging in my closet.
I can say with confidence that the love I developed for the Cowboys at a young age was as great as the hate I received for feeling that love. At the ripe age of 5, if the New York Giants beat the Cowboys — I would get phone calls from my childhood friends' fathers gloating about the outcome of the game. We're talking about grown men picking on a 5-year-old girl. But I stayed strong and never doubted my fanhood.
Coming to school in upstate New York didn't help my cause either. People who know I'm from Jersey (because I've got as much Jersey pride as I do Cowboy pride) often ask, "Wait, Case, who do you like again — the Jets or the Giants?" Then there's always the awkward "are you kidding me?" pause followed by, "I'm a Cowboys fan." I lose a lot of friends this way.
With the rest of my family also being fans of teams outside of the tri-state area, it's not much of a surprise that I went outside the box as well. We've got a Green Bay Packers fan, a Chicago Bears fan, a Miami Dolphins fan and a St. Louis Rams fan. I'm not really sure what this says about my family, but perhaps we deserve some kind of psychological study. Or maybe we should move.