If it isn't crushing enough that the Dallas Cowboys didn't make the Super Bowl (let alone the playoffs) like I'd hoped for a mere 21 weeks ago, the Pittsburgh Steelers are there for a record-high eighth appearance. And on top of that, they're playing in the 'Boys house. It's like the whole Dr. Elmo, "Grandma Got Run Over by a Reindeer" parody.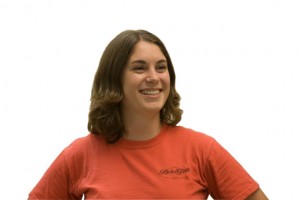 I vividly remember the 'Boys' last appearance in 1996 when I was at my first Super Bowl party with my now-engaged best friend — that's how long it's been. But at least I can hold onto the Cowboys win that year in Super Bowl XXX — the Steelers' lone Super Bowl loss — as some token of glory.
With the 'Boys sitting just behind the Steel City team with five Lombardi Trophies, it's only natural to pull for the Packers since they've only won three
Super Bowls despite their nine other NFL Championships.
But it's not as much about holding and competing for records as it is just the thrill of seeing a winning team go down. Let's face it — nobody likes a winning team except that team's fans. The most beloved teams are, of course, always the most hated. Trust me: This comes from a Yankees-Cowboys fan.
While I'm usually all about rooting for the underdog, somehow I just don't see how the Steelers are the long shot considering their stacked veteran roster with many of those vets being owners of three Super Bowl rings already. So, when there's no clear underdog in my eyes, I lean toward the less hate-able team. In the case of Super Bowl XLII, though I hate the Giants they were the clear underdogs and the lesser of two evils against the 2000s dynasty Pats.
I get that the Pack bring with them the golden arm of Aaron Rodgers and a sick secondary that aided them to a No. 4 total offense ranking and a No. 3 total defense ranking, but that just doesn't seem to outweigh the experience the Steelers bring to the table.
But the numbers don't lie — the Packers are two-point favorites to take down the Yankees of Super Bowl history. And I suppose if I was a betting lady I'd throw down on the Packers as more of a hopeful gesture than an outright belief they would win. I certainly think the Packers have the ability to take down the Steelers, but I thought the Cardinals and Seahawks had a fighting chance as well.
Regardless of the outcome of Sunday's game, I'll continue to live by my mantra, a philosophy Detroit Lions fans are all too familiar with — there's always next year (and the year after that).
Casey Musarra  is a senior television-radio major. Contact her at cmusarr1@ithaca.edu.