They are the words all big baseball fans have been waiting to hear for three or four months (depending on how their team did) — pitchers and catchers report.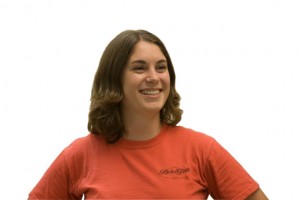 Like Punxsutawney Phil not seeing his shadow, the hurlers and their backstops starting up again in Florida or Arizona marks an unofficial beginning to spring. Even though opening day is more than a month away, spring training can be a good indication of what's to come. Is there a small market team that can pull off a 1997 Florida Marlins-esque run? Here are my predictions for who will claim that coveted division title and make a run at the postseason.
NL East: Philadelphia Phillies
The reigning NL East champs made all the right moves this offseason and put together arguably the best starting rotation of all time. The Phillies have done a great job re-signing their veterans and still have most of the same lineup that won the World Series in 2008 and made an appearance in 2009. It would be a surprise if this team didn't get back to the World Series for the third time in four years.
NL Central: Milwaukee Brewers
After a mediocre 77–85 finish last year, the Brewers' young team looks set to finally take off. With the big bats of Prince Fielder and Ryan Braun at their best, this offense has a chance to really explode. And with the addition of former Cy Young winner Zack Greinke, they have one of the more complete rotations in the game.
NL West: San Francisco Giants
The World Series champions look just as good, if not better, than last year. Brian Wilson's swagger alone makes this team a force to be reckoned with. The young Buster Posey looks to continue to ignite this offense after claiming the NL Rookie of the Year award.
AL East: Boston Red Sox
It's hard for me to say, but the Sox look scary good. After making some of the best and biggest moves of the offseason in snatching up Carl Crawford and Adrian Gonzalez, this team is prepared to shut down the Rays and the Yankees.
AL Central: Chicago White Sox
The Sox biggest move in signing Adam Dunn as their designated hitter will certainly boost this already-solid offense. If Mark Buehrle can perform up to his potential, the Sox have a fighting chance in this strong division.
AL West: Texas Rangers
Though the Seattle Mariners will surely put together a stronger year than their dismal 61-win season last year, the Rangers are still the best out west. The league leaders with a .276 batting average last year are set to continue their offensive dominance. Now that their young arms have played on the biggest stage, they're composed enough to get back there.
Casey Musarra  is a senior televison-radio major. Contact her at cmusarr1@ithaca.edu.