Bringing a baseball glove to the ballpark as a kid was a favorite pastime of mine. Along with hotdogs and Cracker Jacks, the hope of catching a foul ball was something I always craved.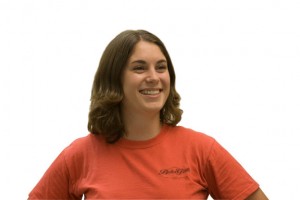 One day while at a Mets game at Shea Stadium sitting along the right field fence, I witnessed what seemed like any other play — the batter flied out to then-Mets right fielder Timo Perez, who tossed the ball to the umpire. "There goes another chance," I thought to myself. But then the umpire made his way over to the stand and tossed me the ball.
When I got home I stared at my bookshelf filled with sports junk, looking for the perfect spot for my new ball. I found a baseball case on a shelf, opened it up and put my treasure inside.
While I have my fair share of sports knickknacks, I've never considered myself a collector, but it's still something that's fascinated me for a long time. So when I met Laurie Ward, the manager of marketing services at Ithaca College, I felt like a kid in a candy shop. Ward has collected autographs from Yogi Berra, Cal Ripken Jr., Johnny Unitas, Vin Scully and more. Despite Ward's elite collection, she does not think of herself as a collector either.
Ward, who worked as the public relations director at the Babe Ruth Birthplace and Museum in Baltimore, Md., for five years in the early 2000s, said most of the items in her collection were given to her through work.
Before she moved to Baltimore, Tug McGraw was about the only autograph she had.
Ward said her fascination stemmed from liking to have her photograph taken with athletes and coaches.
"It was more about my interaction with these people than collecting their autographs," she said.
Being a diehard Yankee fan, Ward said it was tough being in Oriole territory, but she managed to find a happy medium by rooting for the Orioles unless they were playing the Yankees. Her collection consists mostly of photographs of Baltimore athletes, but Ward has a number of Yankees items as well, including bobbleheads and a shrine of sorts to Derek Jeter. It reads "The Ideal Yankees Lineup" with a baseball card of Jeter at each position on the diamond.
Through her collection of sports memorabilia, Ward has also collected a number of anecdotes. One time while working a brunch at the museum, a co-worker asked Yogi Berra and his wife if they had seen the "Derek Jeter Museum" upstairs — referring to Ward's poster.
"[Berra] said, 'Oh, you like him. All the girls like him. I don't understand it.' Then Mrs. Berra sort of leaned forward and said, 'He's got a really nice tush.'"