Tony Kushner's anticipated interview scheduled for 7:30 p.m. today in Ford Hall has been canceled.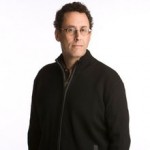 According to Steven Barclay Agency, Kushner has a professional emergency to attend to in New York City and is planning to reschedule the event.
David Garcia, executive associate dean of humanities and sciences, said he was not expecting Kushner to cancel his visit to the college.
"One always knows these things can happen," Garcia said. "But it doesn't change the fact that it was a surprise."
Garcia is working with Kushner's booking agent to find a time for Kushner to reschedule his visit as soon as possible.
"We're hopeful by the end of the week that we'll have a plan in place for when he'll be able to visit campus."
Junior Max Lorn-Krause, who is currently taking the class, Tony Kushner and Angels in America, said the core of the class was about the play, but it was a bonus that Kushner was coming to visit.
"I was disappointed," he said. "He's opening a new play, and that obviously has a lot of stuff to go with it. I'm just hopefully we can reschedule."
Garcia said ideally, Kushner's visit would be rescheduled for within the month.
"We remain very excited about Mr. Kushner's visit," Garcia said. "Whenever we're able to bring him to campus, we're sure it will be a really wonderful experience for everyone involved."