As the mascot debate rages on in cyberspace and on campus, there is a growing number of alumni who are expressing concern over the new symbol of Ithaca College. College officials have made it very clear that the name "Bombers" would not be dissolved, which put many of our concerns to rest. However, upon seeing the three finalists, it's clear the college's dedication to the "Bombers" exists only in terminology.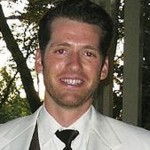 The main issue is the college is attempting to appease alumni by sticking with "Bombers" but is unwilling to design a mascot or logo that aligns with our nickname. In this age, it is certainly understandable that the school does not want to be represented by an image that promotes violence, but associating the "Bombers" with only death and destruction is unfair.
There are many theories on where the "Bombers" nickname originated, but one that seems to make the most sense is based on a local factory that built parts for the Grumman Aircraft Engineering Corporation. Grumman designed planes that were essential to the United States' victory in World War II. While war is never pleasant, World War II was arguably the most important military campaign in the planet's history. Grumman also was contracted to design lunar modules for NASA. Grumman had the honor of building 13 different modules which allowed mankind to set foot on the moon.
To focus only on the violence associated with aircrafts and ignoring the role they played in defeating tyranny and liberating millions of people undermines the efforts and sacrifices made by the local citizens who worked tirelessly in the Grumman factory. The college community shouldn't feel guilty or the need to apologize for our nickname. Bomber Nation has always been pro-active in leading the charge against social injustice and discrimination. We have never hesitated to protest, boycott or send letters to the White House if we think it will create necessary awareness on issues.
To date, there are about 1,400 Facebook members of the "Save the Bomber" group. I suggest that all students and alumni who would like to see the Bomber image remain join the group. Hopefully, we will be heard by the Mascot Selection Task Force.
Our "commitment to excellence" speaks for itself. Ithaca alumni are confident in our belief that it's the contributions we make to society that the institution will be judged by and not our mascot. Being a "Bomber" is not about blowing things up, it's about having the courage to be a leader and an innovator in a world where conformity has become the norm. The job of a mascot is to generate spirit and pride among the student body and community. There's no pride in running from your history. Bombers don't run — we charge ahead and forge the path to success.
Keith Hannon '02 has worked at Nickelodeon and Six Degrees Games since graduation. Email him at [email protected].