My mother, big Bruce Springsteen fan though she is, has always preached to me that I shouldn't live in my glory days. She doesn't want me to be like those 1978 football state championship guys who still brag about winning that title. I think I can happily tell her I won't be roaming the halls of Whippany Park High School wearing my varsity jacket and REPEAT COUNTY CHAMPS 2006 & 2007 T-shirt, because these are my glory days. Plus, I gave that shirt to my roommate.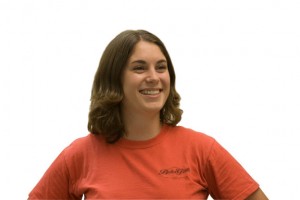 Making deadline right at midnight is followed by "woohoos" and chest bumps just as intense as those that followed game-winning walk-off hits with two outs in the bottom of the ninth.
My glory days began with the wonderful women's tennis team that welcomed me into the world of reporting with open arms. I had the good fortune of profiling Rachel Gunderson '07 and senior Melanie Cohen, who helped me learn the ropes of good profile writing. And I still chalk up Head Coach Bill Austin as one of my favorite interviewees.
In my sophomore season I got a taste of the big leagues when I reported on Shane Wolf '08 and teammate Bryan Gardner, who were drafted by the Houston Astros and Cincinnati Reds, respectively, in 2008.
Later that year I got to cover the baseball team that looked like it'd be going through a rebuilding year after losing its right-handed ace and left-handed shutdown closer. But with its six first-team all-conference selections, including starting pitchers Pete MacDaniel '09 and Tom Fishback '10, the young Bombers not only filled the shoes of the new pros but finished with a 29–10 overall record and their ninth consecutive Empire 8 conference title.
While I only dabbled in minimal coverage of the football and men's basketball teams, I'm glad I got to cover what we think of in the professional sports world as the big three — particularly in profiling senior Chris Cruz-Rivas.
Beyond covering varsity sports I got to do some experimental features with articles about golf as a part of the business world and a firsthand account of auditioning for the hip-hop team.
I couldn't have done any of it without my faithful co-workers, my teammates on this field of dreams, and the big guy who shall remain nameless, my mentor and coach. But most of all, I couldn't have done it without you, the readers. Thank you for turning to page 24 every week.
So, I take Mom's advice with a grain of salt, and give you the best advice I can offer — hold onto your glory days for as long as you can.