By now everyone has some idea of what is going on at Penn State University. It seems like every news show is devoting time to it, every blogger or columnist has an opinion on it and new horrifying details are emerging every day.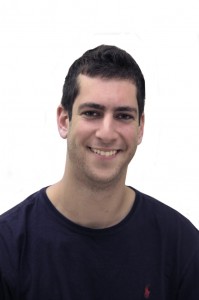 There have been people who have had their reputations irreparably damaged, legacies that have been tarnished and, in the middle of it all, stands arguably the most identifiable college football coach ever, Joe Paterno.
But from the footage I've seen of Penn State students rioting and people expressing their support for Joe Paterno on social media, I know that this is not a story about football. This is the story of a sick man, former assistant coach and defensive coordinator Jerry Sandusky, who allegedly molested 10 young children — I'm sure more will come forward in the coming weeks — and the people who stood by and didn't do a thing. This is easily the biggest sports-related story since the murder trial of O.J. Simpson in 1994. But again, this story is about more than sports — it's about a disturbed man who started a foster home, which he later allegedly used to fulfill his sexual fantasies with young boys.
As someone with a connection to Penn State — my aunt and uncle attended graduate school there — who has rooted for the Nittany Lions football team my entire life, I had to step back and not rush to make my judgment. I had to wait at least a week for more information to come out before expressing my opinion in this column. My opinion, however, has not changed one iota since the news first broke.
The university has fired the administrators who allowed this to go on and the iconic coach who said nothing. People who defend Paterno, saying he did enough simply by telling a school administrator what happened, have a warped sense of morality. It doesn't matter that this is a man who supposedly impacted countless lives and ran one of the few scandal-free football programs left in the NCAA. He did not fulfill his duty as a human being. This is a man who, as athletic director of the school in the 1980s, allowed an openly homophobic women's basketball coach to continue her career at the school. This is a man who allowed his assistant to run a football camp and maintain an office in his football complex while that assistant was being investigated for crimes of child molestation.
This isn't a story about sports, it's a story about human integrity and a revered college football head coach who apparently lacked it.