It's a procrastination haven. It's a comedic paradise. It's where some Ithaca College students are spending much of their free time.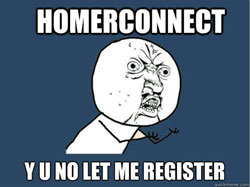 It's the Ithaca Memes Facebook page, where students are sharing inside jokes designed to make fun of some of the idiosyncrasies of Ithaca College and the local community.
Memes, those popularized viral photos that have circulated the Internet for years — some of the more widespread being LOLcats and the "Y U NO Guy" — are nothing new to most college-aged students, and the community on South Hill was quick to catch this wave of the craze.
Created at 1 a.m. Thursday morning, the page collected more than 1,500 likes within its first 24 hours. About 500 memes have been posted, with students using popular themes, capturing the likes of rapper Xzibit, actor Keanu Reaves and Dos Equis' "most interesting man in the world," created from websites like memegenerator.net.
"I was one of the first 10 people to like it, and every time I refreshed the page, the number jumped," sophomore Kari Abramson said. "And it kept jumping for the rest of the day."
Some of the most popular memes have poked fun at Homerconnect, Dining Services, Terrace 13, the Textor ball, difficulties finding seating in IC Square and the Campus Center dining hall during lunch hour, the college's mascot search, SUNY-Cortland, and the Athletics and Events Center's tower.
The list goes on and on — and on.
"In the broadest sense, it's a medium of pop culture that reaches stardom on the Internet," freshman Patrick Sullivan said.
For senior Jesse Geffen, the page's creator, inspiration came from other college meme pages, specifically one at Fordham University.
Florida International University first popularized college meme pages this fall, and it has since spread to institutions like Elon University, Boston University, Stony Brook University, The University of Georgia and Syracuse University.
Excited by the page's overnight success, Geffen said the site's popularity largely depends on the tight-knit community on South Hill.
"Memes are a social phenomenon that people, especially students, can really relate to a lot of the emotions, experiences and situations presented in them," Geffen said. "Memes give students a chance to share inside jokes and quirks that we share at college. Anyone can understand memes, and they are easy to create, so a lot of students want to be a part of that community."
Though much excitement has accompanied the creation of the page, dozens of users have complained about students' incorrect use of memes or posting photos without properly following a certain meme's guidelines.
Not everyone is on board with the social outlet, though. Freshman Hannah Oppenheim said she's already seen too much.
"It's a really annoying thing that people keep posting on Facebook with faces and words," she said.
Frustration or not, the meme boom at colleges and universities across the country is showing no indication of slowing down.
"We're not the first school to do it, and we definitely won't be the last," Abramson said.