The shortened NBA season is more than halfway over, and though it has certainly met fans' expectations, there have been just as many surprises around the league.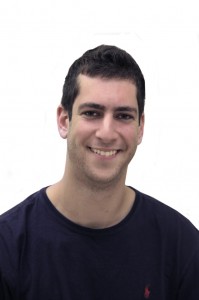 The Oklahoma City Thunder and Miami Heat own the best records in their respective conferences, the once-dominant Los Angeles Lakers are struggling to stay afloat in the playoff race and the Knicks have found a diamond in the rough at point guard.
With the NBA All-Star festivities over, here are my three predictions for what's to come in a thrilling second half of the season.
1. Superman heads to LA: There have been trade rumors surrounding Orlando Magic center Dwight Howard since the season began in December. Howard, who will be a free agent at the end of the season, has stated he is unhappy with his current team and does not want to sign a contract extension. The Magic will make a move for Lakers center Andrew Bynum and power forward Pau Gasol before the trade deadline and get rid of Howard, along with a few extra players for salary cap reasons. Howard would provide the Lakers with the athleticism they need to compete for a playoff spot in the Western Conference and make the team younger as it retains aging icon Kobe Bryant.
2. New York Knicks win the Atlantic Division: The Knicks have a tough schedule in the second half with 17 of their 30 games against teams with winning records. However, point guard Jeremy Lin is the perfect player to run Head Coach Mike D'Antoni's free-flowing offensive system and has revitalized a fan base that has been desperate for a championship. The Knicks boast one of the most complete starting lineups in the league and have all the necessary components to make a deep playoff run. With a healthy Carmelo Anthony back and a newfound commitment to defense, the Knicks will claim their first division title since the 1993-94 regular season.
3. Chicago Bulls win the Eastern Conference: The Bulls and Heat have separated themselves from the rest of the pack in the East and will meet in the conference finals for the second straight year. With an emphasis on defense, the Bulls should be able to flip the script on Miami. Derrick Rose, last season's MVP, averaged 23.4 points per game during last season's five-game playoff series, but had a weak shooting percentage from the field, which led to the Bulls' demise. After they defeat Miami this season, the Bulls will take down the Los Angeles Clippers in a six-game series to earn the league championship, ending another exciting season of professional basketball.