For Ron Jude, associate professor of cinema, photography and media arts at the college, the hometown he left behind years ago is still fresh in his memory — and his photographs.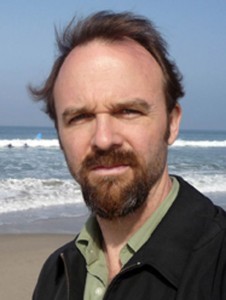 Jude has been working on projects relating to his small hometown in Idaho since 2006 and has published three books of photographs: "Alpine Star" in 2006, "emmett" in 2010 and the upcoming "Lick Creek Line."
His artwork from "Alpine Star," a book of photographs that were featured in a weekly newspaper from his hometown, is currently on display at the Philadelphia Photo Arts Center's show "Of the Ordinary" at the Philadelphia Photo Arts Center until April 15th.
Staff Writer Alyssa Frey spoke with Jude about his work, his past ambitions and his future goals.
Alyssa Frey: How would you describe "Alpine Star?"
Ron Jude: "Alpine Star" really simply consists of appropriated photographs from my hometown newspaper. This little town in Idaho that I grew up in has a weekly newspaper that has been the same since I was a kid — it hasn't changed at all.
AF: What is "Of the Ordinary?"
RJ: It's actually an exhibition that consists of seven different artists with six different bodies of work, all of which address the idea of creating new meaning through preexisting photographs. All of the work in the show is appropriated. None of us actually made our own pictures.
AF: Does this exhibit connect with your other work?
RJ: Even though I've got pictures that range from a fur trapper in Idaho to businessmen in Chicago to appropriated pictures out of a newspaper, I think they're all starting to gel and make sense together.
AF: What sparked your interest in appropriated photography?
RJ: The photography always fascinated me because it was so purposeless, in a way. There was very little going on in the town that was worthwhile to report on, so a lot of the photographs are of nothing. I kept looking at these pictures thinking what a weird hybrid of imagery these pictures were.