The sometimes unheard voices of the LGBT community will reverberate off the halls of the Schwartz Performing Arts Center this weekend as academics, artists and activists gather at Cornell University.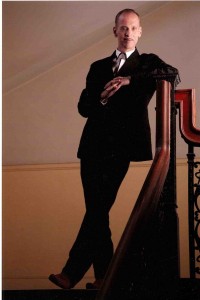 Nick Salvato and Sara Warner, professors of theater, film and dance at Cornell, organized the Resoundingly Queer Conference, an event aiming to explore sound as it relates to gender and sexuality. The two are working together to address issues of queer identity and presence, while showing presentations of queer performance through theater and film.
The conference is being held in conjunction with Cornell's Society for the Humanities' yearlong  exploration of the theme of sound for the 2011-12 academic year. The conference  will include presentations, including staged play readings, solo performance pieces, film screenings, cabaret, scholarly speakers and conversation panelists. Warner said the theme dovetails with her and Salvato's vision of the conference, as it will bring a new layer of presence to the LGBT community.
"We've noticed that there has been a real emphasis on [visual aspects] in a lot of studies of queer performance," she said. "We're also thinking about the audibility of these individuals and organizations."
Warner said the conference will examine issues of archived and recorded LGBT history, queer music and the general perception of the LGBT community. She said Ithaca is an ideal place to begin these kinds of discussions because of its openness relating to the LGBT population.
"[The conference] certainly addresses important populations of the Ithaca community," she said. "Ithaca is a diverse and welcoming place to live and work, and queers are certainly an important part of the fabric of our hamlet here."
Salvato said he hopes audiences will be left with vital questions to think about.
"We want audiences to be seduced by queer sounds and vibrations and challenged to think differently about the politics and ethics of their everyday lives and the communities that they move through," he said.
Holly Hughes, Queer Cabaret performer and professor of theater at the University of Michigan, will perform an excerpt from her autobiographical theater piece, "Dog and Pony Show (Bring Your Own Pony)," next Saturday as part of the conference. The excerpt pertains to how being gay and owning nine dogs with her partner can become a political issue.
"My work is about how one's queer identity and politics relate very thoroughly to all aspects of our daily life, even when they're not overtly political activities," she said. "[This show] is really about a queer love of animals. I'm a person who loves dogs, and so I'm going to be giving kind of a queer reading of that."
Warner said funding the conference was difficult at times, but she received support from Cornell departments and organizations. Hughes said part of the lack of funding for her own shows stems not only from challenges all working artists face but also from closeted homophobic prejudice.
"Other than the obstacles that all artists in America face, the last almost 20 years, there's been a big lack of funding and support to do this work," she said. "Some of the overt homophobia that is part of the culture wars is covert as opposed to overt."
Hughes said she hopes all the presentations and discussions at the conference will provoke vital discussions about identity, as well as offer a sense of pleasure through entertainment.
"[Audiences can expect] serious fun because there's going to be some very meaty, charged, interesting, provocative discussions and work to look at and experience," she said. "It's going to be a lot of fun, and it's going to be outrageous. And sparkly."