To say that we hold well-known athletes and coaches to a different set of moral and ethical standards in this country is an understatement. We often consider an individual's pursuits in athletic endeavors separate from what goes on in their everyday lives and turn a blind eye to who these people are off the field. But the most recent case of reckless behavior by a prominent coach in college athletics is one that will hopefully set a precedent.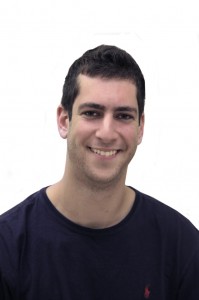 University of Arkansas Football Head Coach Bobby Petrino, the highest-paid worker in the state of Arkansas, was fired Tuesday after lying about an affair he had with a co-worker who was half his age. The scandal began to unravel when Petrino was involved in a motorcycle accident last week and was lucky to escape without any serious injuries. What he failed to mention to University of Arkansas administrators and the media after the accident, however, was that there was another passenger riding with him. Jessica Dorrell, a 25-year-old former Arkansas volleyball player who Petrino hired as his student-athlete coordinator March 28, was also with Petrino at the time of his accident. Dorrell did not suffer any physical injuries and traveled to Fayetteville, Ark., with Petrino before he entered the hospital.
Petrino, 51, a married father of four, only admitted Dorrell was with him when the police report was released. At that point, Petrino was forced to come clean and admit that he had an inappropriate relationship with Dorrell.
If this were any company, Petrino would have been fired the minute his affair was uncovered. But because Petrino was in charge of Arkansas' most popular team, which is coming off its best season since he became the coach four years ago, the school placed him on administrative leave at first.
The fact that a school would want to hire a man with that kind of record of integrity is puzzling. In the winter of 2007, more than six months after taking over as head coach of the NFL's Atlanta Falcons, Petrino bolted from professional football after he was offered the coaching job at Arkansas. In the wake of the Michael Vick dog-fighting scandal, Petrino wanted no part in trying to rebuild the team. No one in the Falcons organization knew he left until news broke early the following morning.
Putting winning above moral values leaves college athletic programs like Arkansas and professional sports teams in a precarious position. It's the decision and practice of hiring people like Petrino when employers are aware of their questionable history and baggage they bring that continues to confuse me.