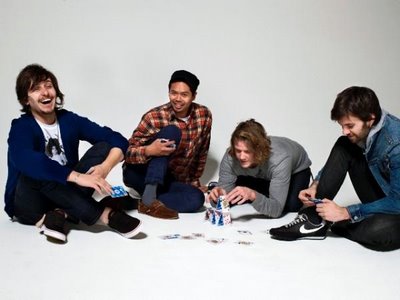 Remember that movie 500 Days of Summer? You know, the one I still haven't seen. Well, you may also remember the massive hype that was generated for Aussie indie rock band The Temper Trap after their song "Sweet Disposition" was featured on the soundtrack.
Dougy Mandagi and the crew are back with a new single to herald the imminent release of their self-titled sophomore album. The band allows the guitars to take a backseat on the new song "Need Your Love." Instead, they opt for heavier synthesizer lines to accompany Mandagi's pristine and versatile vocals.
As far as the video is concerned, who doesn't love karate training montages and underdogs? That's all I really need in life.