Ithaca College President Tom Rochon has issued a new media policy that requires all student media to route requests for interviews with administrators through the college's office of media relations.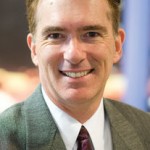 Under the new policy, effective Oct. 1, all media interested in contacting an administrator, director, dean, associate dean or assistant dean must contact the media relations staff, who will facilitate an interview.
Rochon informed Ithacan editors of the new policy in a meeting Sept. 24. He sent out an email Friday to editors of The Ithacan, WICB, ICTV and Buzzsaw Magazine explaining the new policy, which states that reporters from student media who are reporting on topics of college policies and developments must go through the office of media relations.
The email included a list of 84  members of the college's Administrative Assembly  who are affected by this policy.
Members of the Administrative Assembly were informed about the policy at a meeting Sept. 11. However, many are still unaware of what the policy actually entails.
In an interview Sept. 25, Dave Maley, associate director of media relations, said if an administrator is contacted directly by a reporter, the administrator must redirect the inquiry to the media relations office.
Maley said the new requirements are not intended to control media access, but to better facilitate interviews with administrators and make sure the sources are the most appropriate.
"To best facilitate being able to answer questions and find the best person to represent the institution, the general media policy is for reporters and members of the media to go through the media relations office in order to facilitate interviews with administrators at the college," he said.
He said external media already tend to operate this way, and that instituting this requirement for college media was simply a formalization of the practice. The policy will not apply to students writing stories for classes.
The Ithaca College student media, however, have always had open access to administrators, faculty and staff at the college, directly contacting the sources they find appropriate for stories.
Wenmouth Williams, chair of the journalism department at the college, said though the new procedure does not apply to faculty, it affects their work environment.
"It's affected what we think about the culture in which we work, which obviously has an impact on our excitement, job satisfaction issues — you know, the kind of unmeasurables that are primary reasons for us being here in the first place," he said.
Maley said though administrators who fail to follow the procedure will not be penalized, the policy is not optional.
Initial email correspondence between the reporter and the source is also included in the policy. Maley said he will serve as a middleman, receiving emails from reporters, sending them to administrators, receiving the response from administrators and finally sending the responses to the reporter.
"That would come through me," he said.
Williams said the new procedure could slow down the publication process for media at the college.
"If it's anything that is timely, going through a bureaucracy to get info or not being allowed to get the information really cuts down on your ability to be a journalist," he said.
Senior Nicole Ogrysko, news director for WICB and senior writer for The Ithacan, said the new policy will not affect WICB too much because the radio station tends to focus more on news outside of the college. However, it will affect her as a reporter for The Ithacan.
"It's going to take forever to talk to anybody for anything," she said. "If we can't get someone to respond to us within two days [now], then I don't know how we're going to get them to respond by going through a second person who's probably going to get bombarded by everybody anyway."
Jeff Cohen, director of the Park Center for Independent Media, is one of the people affected by the policy. He said he did not attend the Administrative Assembly where the new policy was announced, and that he was not aware of receiving any notification yet about following the policy.
He said the new protocol is reminiscent of corporate media relations strategies, and that he is not clear on what the problem is that the college wants to address.
"The jury is out in terms of if they can explain what problem this is intending to fix," Cohen said. "The policy seems more a communications policy for a corporation or a government agency than a college campus."
Maley also said, though he would make recommendations on who would be the most appropriate source, he would not directly prevent reporters from reaching out to any particular sources.
"I won't be serving as a gatekeeper in that way," he said.
He said this "reaching out" could only be done through him, however.
Maley, whose department will be coordinating interviews for all 84 listed administrators with the media, said he is hoping the new procedure will be efficient for everyone involved.
"It will be our job to ensure that we are not slowing things down and getting in the way," he said.
In addition to his other concerns about the policy, Williams said adopting the new policy sends the wrong message to prospective student journalists who may want to enroll at the college.
"How am I, as a person who is responsible for managing the journalism department, [going to] talk to prospective students about studying journalism here?" he said. "I haven't come to grips with that yet … it's a potential black eye. It's a potential public relations disaster."
Repeated attempts to contact Maley in his office and on his cellphone for additional comments on Friday began at 10 a.m.; he was finally reached in his office at about 3:30 p.m. He was asked to facilitate contact with Rochon for comments on the policy, but neither Rochon nor Maley had responded by the end of the business day.
CLARIFICATION: News Editor Elma Gonzalez called Maley three times on his cellphone and three times on his office phone Friday, transferring twice to his assistant when he did not answer but was unable to reach anyone. No voicemail messages were left, however. She left a message with President Rochon's secretary that morning.