The buzz about Disney Channel's upcoming "Boy Meets World" sequel "Girl Meets World" hasn't died yet.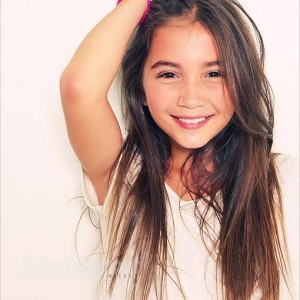 After a nationwide casting search, the nineties spinoff has found its "Girl."  Having credits in both "The Back-up Plan" and the fourth "Spy Kids" film, 11-year-old Rowan Blanchard has been given the title role.
This is great news – it means that "Girl Meets World" is one step closer to its goal of starting production in a month. But don't get too excited, "Girl" has yet to be greenlit as an actual series.  Granted, with the overwhelmingly positive response the show has already gotten, it's unlikely that the show will be scrapped, but you never know what will happen in pilot season.
Stay on your toes, TV watchers. Stay on your toes.