"You're a lady, not a whore. Even when down to your knickers, keep your pearls on," junior IC Comedy Club member Lindsey Williams jokes in her stand-up routine.
While TV stars Tina Fey and Amy Poehler were leaving the audience in stitches during the Golden Globes this year, female comedians have been making people laugh at Ithaca College as well. Junior Brennan Banta said this line of work is beginning to become more accepting of women.
"I think the world wants more girls now," Banta said. "I think everybody wants more diversity — which kind of stinks for the white males out there."
Anthony DiRenzo, associate professor of writing who teaches a class called Humorous Writing, said while the field is still brutal to women, certain comedienne role models like Fey have begun to lead the way for women in comedy. However, he said, it is a double-edged sword.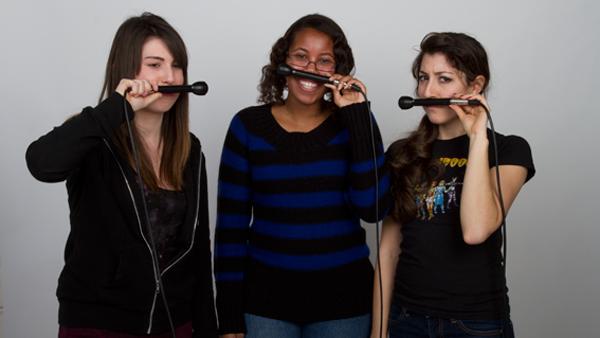 "They tend to be their own producers [and] their own directors because they know what it is to have to break into the boys' club and not have anybody really pay attention to them," DiRenzo said. "By the time they accrue that [success], time catches up to them."
Junior Talia Koren, who is interning this semester at "Saturday Night Live" and Comedy Central in New York City, said she believes the field of comedy is getting easier for women to break into and sees a relatively equal number of men and women working at "SNL" and Comedy Central.
"At 'SNL,' there seems to be a pretty good balance," Koren said. "Definitely more male writers, [but] I think at the top there's a good balance right now. When I joined Comedy Club, there were more guys. Now there are so many girls. There were, like, three girls out of 15 guys [when I joined]."
For Williams, comedy is an extension of the feminist movement. As feminism makes more of an impact on society and women gain more respect, more people listen to female comedians, she said. This, in turn, helps spread awareness of social issues.
"You've got these women pushing for rights with birth control and stuff like that, and I feel like comedy is a really good way to inform people," Williams said. "So that's stuff that I like to write about."
However, many people, like Banta, still consider the comedy world a difficult one for women to succeed in. This year, IC Comedy Club has a nearly equal number of male and female members, but Banta said typically fewer women in the club actually go up and perform. Senior Alyssa Onofreo said she believes this is because some women in the club are intimidated by the men, admitting she felt that way when she joined last year.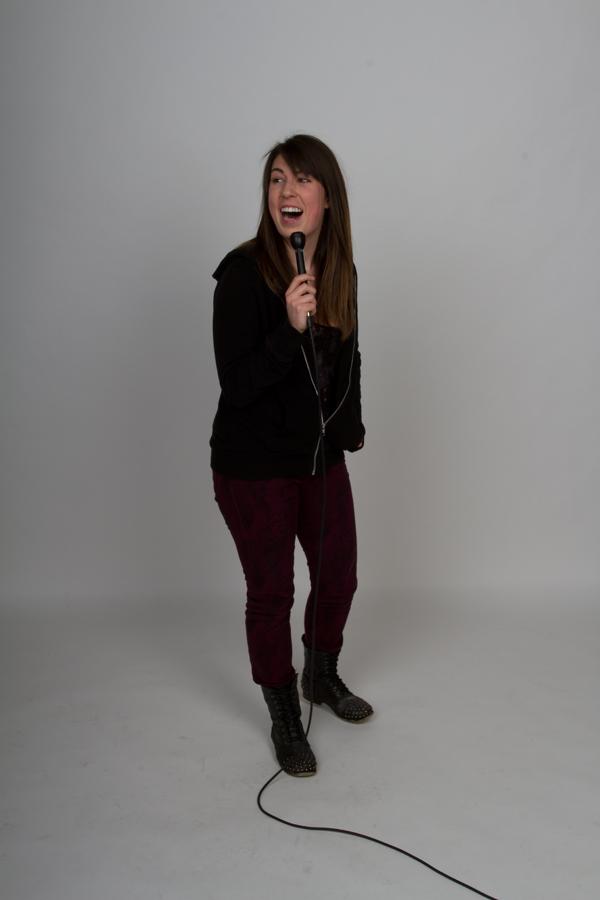 For three months, Onofreo attended meetings but never had the courage to actually perform until the end of her first semester in the club. This, she said, had nothing to do with the atmosphere of the club and everything to do with her own confidence.
"I don't think that the men are ever making us feel as if we're less," Williams said. "Women inside, I feel like, are less confident. I don't think there's pressure that's making us feel like we're not as good as them."
Despite the support Williams said she feels from her male colleagues, she recognizes that some people just think men are funnier. Freshman Jake Winslow, a member of IC Comedy Club, has heard similar sentiments from men outside the club.
"It's a stigma," Winslow said. "I definitely think it's going to become better … but it has to do with gender roles. As those change, I think the opinions about female comedy [will too]."
Junior Max Levine, a member of IC Comedy Club, was recently a judge for an SAB comedy competition. He said he was shocked when, at the end, the judges separated the men and women into two different groups and voted who the best girl was out of the female performers.
"I was like, 'Why did we do that, why does that need to be a factor?' I don't know," Levine said. "I think there's a lot of people who are still stuck believing that there's a lot of this competition that's gender-based within comedy."
Levine also said during comedy shows he has often heard male audience members make remarks about female performers that are much harsher and more personal than the criticisms they have for the men.
"Once someone sucks as a guy, it's that he's not funny, but when a girl sucks, they just start to bash her and how they think she would be in a relationship or how much she just sucks sexually, and that's when it starts to be like, 'Why is that a factor?'" Levine said.
Koren said she gets frustrated with "SNL's" frequent use of male actors posing as women in sketches, effectively preventing female members of the cast from playing these over-the-top and obnoxious characters. She said that's why she has so much of an appreciation for Poehler.
"She isn't afraid to be nasty or ugly," Koren said. "I'm always trying to get out of being so cute. I don't want to be. I want to be funny, because being cute and funny — they don't really go together."
DiRenzo said equality in comedy is a distant reality until comediennes learn to collaborate in a field that is still working against them.
"You've got to pool your resources," DiRenzo said. "There's got to be a kind of almost guerrilla movement to do so. We certainly have this talent for it — I think also the desire. That's the question: Why aren't women pooling their resources in the way that they have to pool their resources to make it work?"
Banta said seeing the diminishing but still present resistance to female comedy is not discouraging for her. If anything, she sees it as an incentive to be an even better comedienne, she said.
"It just means we have to fight a little bit harder, and I think that when we are funny it's like, 'Whoa, she brought something,' and it makes it a little bit more lasting of an impression," Banta said.