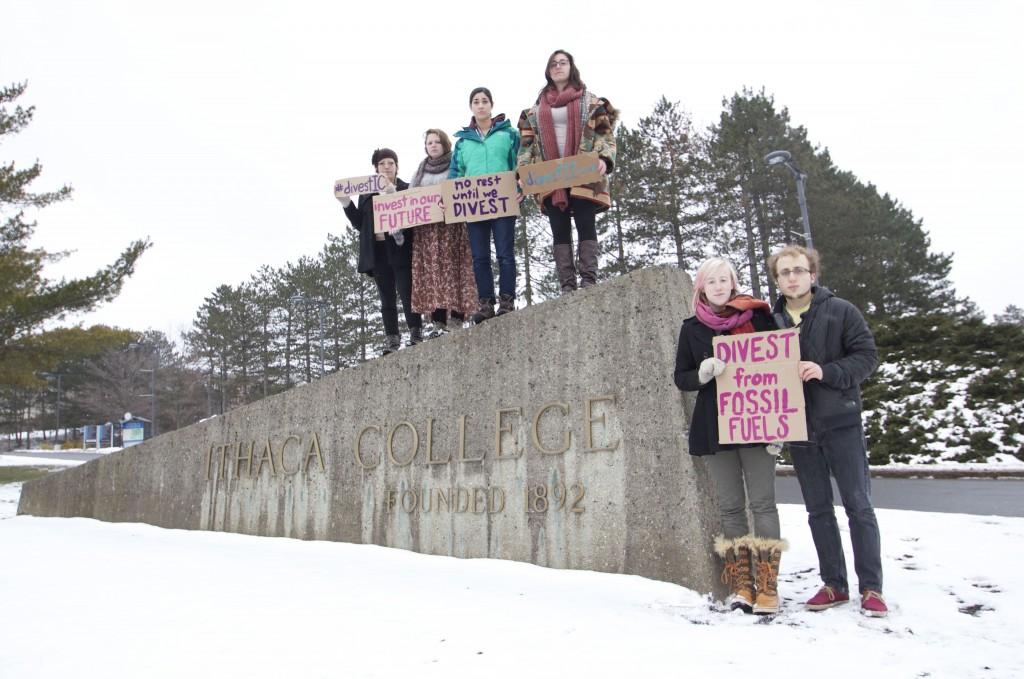 Divestment from the fossil fuel industry is crucial for the future financial well-being of Ithaca College.
In a recent report by multinational banking and financial company HSBC, titled "Oil and Carbon Revisited," the bank expressed the dire need to decrease the consumption and burning of fossil fuels to stop the planet from warming 2°C, a temperature that would destroy our world's coral reefs. HSBC wrote that coal consumption must be limited by 30 percent and oil by 12 percent by 2035. The report went on to say that in order for this to happen — because it must happen — divestment from the fossil fuel industry is a sound choice.
Divestment is the right financial choice for another reason. The college has a chance to hold true to its values of leadership, excellence and sustainability. Historically speaking, students have been at the heart of progressive change. As a community, we are realizing that divestment is also critical to the future financial well-being of the college. Guaranteeing a 100 percent divestment by 2015 will encourage more alumni support and invite the type of incoming first-year students that will honor, respect and support their institution after graduation.
This fall, when we launched the DivestIC campaign, we were one of 30 colleges with divestment campaigns on their campus. There are now more than 230 colleges with student movements pushing for divestment. Of those 230, three have already committed to full divestment on a timeline. Additionally, the city governments of Seattle and San Francisco have made plans to follow through on divestment. The momentum from the national movement for divestment from fossil fuels has been carried onto our campus, and support and awareness are growing rapidly campus-wide. Since the beginning of our campaign, we have collected more than 800 petition signatures from students, alumni, faculty, staff and community members. Our numbers continue to grow.
At the start of our campaign, we asked the board of trustees to commit to divesting from a list of 16 fossil fuel companies by the end of this school year. On Wednesday, the board had its second annual meeting in New York City, and divestment from the 16 companies is on its agenda. This list includes Chesapeake Energy, ExxonMobil and Hess.
The college has been making commendable strides toward decreasing carbon emissions on campus, but that is no excuse for supporting the very industries that release far more climate change pollutants than we do. Without acknowledging how our financial decisions fit into climate change, we are taking one step forward and two steps back. With this issue in mind, we hope the board of trustees makes the right choice for its current and future students.
Menli McCreight is a freshman environmental studies major and a member of DivestIC. Email her at [email protected].