After a fall and winter season filled with opulent colors and over-the-top embellishment, spring fashion is about going back to the basics.
Runway shows for Spring and Summer 2013 featured bold, primary colors, strong silhouettes and architectural cuts, as well as well-tailored pieces tempered by soft sheers and light shades. Call it a return to '90s minimalism or homage to mod, but this season is about finding boldness in simplicity.
New York City-based bloggers and sisters Sutton and Astor Van Brigsby of the blog, Sobbing on Fifth, said the mod trend is one of the strongest and most easily achievable looks for spring.
"There is a really strong mod moment happening," Astor said. "The razor-sharp yet flirty silhouettes, the stark contrast of black and white, the fun graphic prints — this was definitely spearheaded by Marc Jacobs and his optical illusion monochrome prints, but again, this trend is so easy to work on any budget. Any sort of black and white combo with sharp tailoring and a more minimalist look is going to work, as is any sort of stripes, check pattern and/or polka dots."
Black and white are definitely two colors that are emerging as a hot trend for spring and one that college students can pull out of their closets. White jeans are an excellent way to work the trend and will remain a flattering staple piece for spring and summer fashion in future years.
Other colors trending this spring are bold brights like kelly green, red and blue, conversely pale, subdued shades of white, gray and mint green.
San Francisco-based blogger Kailani Andrade of fashion blog Kailani's Korner, said these light shades are different from the normal colors of spring.
"Pastels are always associated with spring, but this spring I find myself drawn to sea foam green and yellow," Andrade said.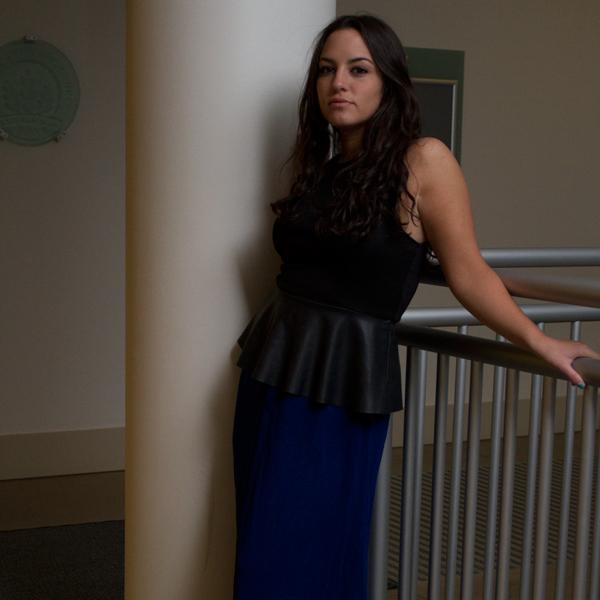 Both the bright tones and light shades are perfect for the structural cuts and architectural construction of many dresses, skirts and other clothing pieces this season. Structured ruffles, streamlined silhouettes, dramatic necklines and lots of cutouts are marks of this trend. Keep the colors bright or muted but always solid with these strong shapes and peek-a-boo cuts, because patterns may overwhelm with an intense cut.
Senior Jenni Zellner, who writes for the international fashion blog The Chronostylist, said the strong shapes are edgy and fresh.
"What I've noticed is a very strong push towards a futuristic theme. The way that they're shaped is very stark, definitely dramatic lines," she said. "Geometrical, architectural and geometric shapes and cuts are in this season."
Stripes are also a strong trend this spring. On runways like Michael Kors, primary colors and wide horizontal stripes make for a colorful nautical theme for both men and women, while Vivienne Westwood and Paul & Joe used vertical stripes in muted, preppy colors like chambray blue and rusty red for an unassumingly stylish look.
"Definitely invest in some stripes. It's so easy but so on trend," Sutton said. "Striped tees are the most effortless and classic way to go, striped dresses are definitely a good approach, or you can go even bolder with striped pants or jeans."
Wide and horizontal stripes have long been a favorite of the fashion set. In the form of the boating top made famous by classic bombshells like Brigette Bardot or Jean Seberg, it's effortless chic that's now experiencing a modern heyday. Vertical stripes, however, are a fresh interpretation of stripes that can be flatteringly slimming if worn correctly. Look for a medium-size stripe and fun colors like red or yellow. Steer clear of black, however, unless you want to resemble Beetlejuice.
Other fabrics and textures to look for are leather and sheers. Leather, long seen as an outerwear fabric and a fall/winter staple, is being reimagined for spring. Used as an accent in mixed media pieces or in fresh colors, leather is a modern and slightly edgy way to amp up an outfit. A leather peplum with a sheer maxi skirt is a wearable way to use leather, especially as the weather warms up.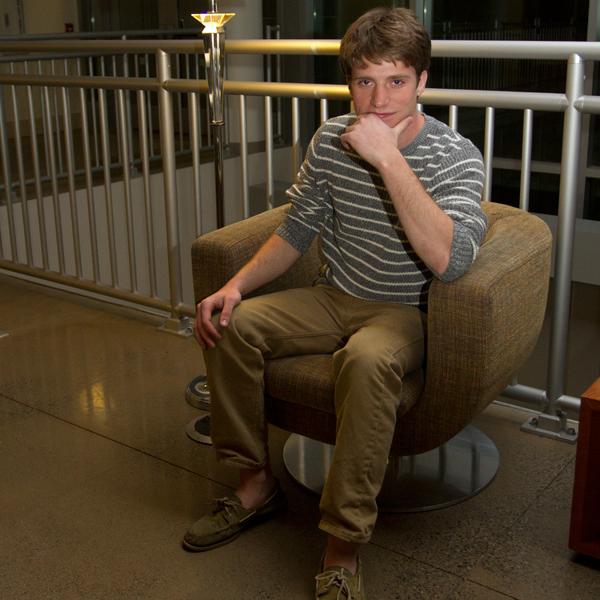 On the other end of the texture spectrum are sheers. Delicate and feminine, sheers are the perfect complement to the strong looks this season. For any of the bolder looks this season, sheers are a great way to soften the effect.
"There's been a strong push to sheer blouses, which works well for spring and is a nice contrast between the sheer and the structure," Zellner said.
Other easy ways to update wardrobes for spring are with statement pieces that have a decidedly '90s flair: crop tops, sporty racerback styles a la Sporty Spice, harem pants and strappy ankle heels that pay homage to an early Carrie Bradshaw.
Menswear this season is also all about calculated minimalism. One bold statement piece, be it a striped sweater, a boldly colored shirt or an impeccably tailored suit keep a look clean but still commands attention.
Senior Tierranicole Taylor, catwalk coach for campus student group HiFashion Studios, said menswear this season is more subdued.
"I feel like there's not as clear of a distinction between menswear and womenswear this season because of how clean and subtle the styles are," Taylor said. "I'm seeing a lot of neutrals, whites and pops of colors. But for menswear, I think that it's very clean, detailed and subtle."
This spring, boldly embrace simplicity with one or all of these trends. But keep in mind the minimalist attitude of the season when experimenting with these colors, stripes and other trends. The old adage is true: less really is more.