It has been nearly a year since I graduated from Ithaca College with a degree in anthropology and a minor in environmental studies. I have an amazing job where I get paid to travel the world and work with high school students, teaching them about traveling and expanding their perspectives. That said, my life since graduation has been slightly rocky — as it has been with some of my fellow graduates. While it is not surprising that many college graduates all over the country continue to struggle with finding jobs, I have found that I and many of my friends are struggling to assimilate to the "adult" or the postgraduate lifestyle.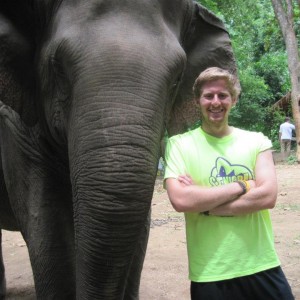 Many great things come after graduating, like not having to write papers and eat package upon package of Ramen noodles. However, there are a lot of things that I have encountered in the past year that I was not prepared for. Things like how to do my taxes. How do I choose a bank that is right for me? How do I invest my money intelligently? What is a mortgage, and how do I get one? How do I establish credit, and what can I do with it? How do I negotiate a contract, and what should I ask for? And probably the biggest thing, how do I make friends? The list goes on, but these are just a few questions that I have asked myself, my peers and my parents. These are some things that are somewhat expected of an adult, and I do not feel prepared to tackle these issues. While most of our parents and our older peers have gone through this, it all seems to be knowledge that is passed down from generation to generation. Who's to say that they didn't learn it wrong?
Over the last several years, many colleges and universities, including Ithaca College, have been investing resources into the first-year experience. These programs are in place to ease the transition from high school to college, so the students will be more successful and make the most of their four years on campus. At the end of the best four years of our lives, we are wiser and know a heck of a lot in the area of our chosen studies. But what about the transition from college to adulthood? It's equally as scary as going to college, and the opportunity to make mistakes is greater. You don't get an adviser for the "real world."
Ithaca College should consider putting together an exploratory committee that will discuss a "senior-year experience" that would teach students how to be successful after graduation when it comes to these basic tasks. There are far too many unknowns to teach students everything they will need to know, but to hit a few major topics could make life beyond December or May a little less intimidating.
Many of my alumni friends have all experienced the aforementioned struggles in some way or another. Ithaca College has made me "ready" to be a part of my chosen field, but not to face the everyday challenges of being an adult. 
Jordan Weltman '12 is a trip director for Travel for Teens. Email him at [email protected].