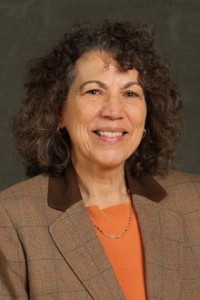 Linda Petrosino '77, M.S. '78, dean of the School of Health Sciences and Human Performance, has been named interim provost and vice president for educational affairs, Ithaca College President Tom Rochon said in an announcement May 13.
According to the announcement, Petrosino will serve in this position from June 1, 2014, to July 1, 2015, unless a permanent provost is selected prior to that date.
As previously reported on May 1, Rochon said the search for a new permanent provost will begin in September.
John Sigg, associate dean of HSHP, will serve as interim HSHP dean during Petrosino's term as interim provost.
Since being appointed HSHP dean in 2012, Petrosino has overseen the transitions of moving the physical therapy graduate program in Rochester, N.Y., to Ithaca College and establishing a partnership with the Shanghai University of Sport in China.