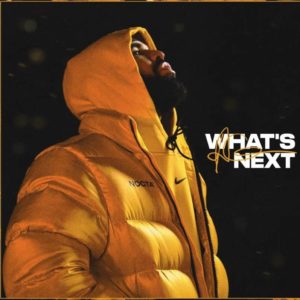 "What's Next" 
Drake 
Release date: March 5
Record label: OVO
"What's Next" elaborates on the success that Drake has encountered throughout his career. Interestingly, the track features lyrics from the leaked and unfinished track "What A Time To Be A Slime" with Young Thug, leading fans to believe that "What's Next" is the finished version. 
"Hold On" 
Justin Bieber 
Release date: March 5
Record label: Def Jam 
"Hold On" features a typical Justin Bieber intro of calmed instrumentals and auto-tuned vocals but quickly adopts a more radio–pop sound for the chorus. The fun yet stripped down beat and catchy melody align with the track's recycled hook, but this isn't necessarily a bad thing. While "Hold On" sounds slightly different from Bieber's recent                                                               releases, it still sounds like a generic, template-made pop song. 
"Leave The Door Open"
Bruno Mars, Anderson .Paak, Silk Sonic
Release date: March 5
Record label: Aftermath Entertainment/Atlantic 
Bruno Mars is back but this time with Anderson .Paak. Together, they're known as Silk Sonic, giving fans of both suave singers a collaboration they never knew they needed. "Leave The Door Open" sounds like it's draped in honey, so smooth it feels therapeutic. If you need a new classic R&B jam, look no further.
"Be Sweet"
Japanese Breakfast 
Release date: March 2
Record label: Dead Oceans 
The aptly named "Be Sweet" is a sparkling, sugarcoated anger anthem. The lyrics describe the singer's relationship problems as she struggles to believe in her love interest after they hurt her so many times. She begs them to "be sweet" to her over the sounds of synthesized melodies and a scattered beat.