Kiss Me More
Doja Cat, SZA
Release date: April 9 
Record label: Kemosabe Records/RCA Records
"Kiss Me More" features the sugary vocals of Doja Cat complemented by SZA's signature raspy, raw tone. The track is a bubbly, candy–coated pop hit, but without the feature from SZA, "Kiss Me More" would sound exactly like the rest of Doja Cat's discography, specifically her 2019 album, "Hot Pink."
Link
Tierra Whack 
Release date: April 6
Record label: Interscope Records
"Link" has a childlike feel with a sample that mimics the sounds of popping bubble wrap and a synth line resembling that of a xylophone. Surprisingly, this youthful tone works well with Whack's vocals, as her unique flow is essentially just a nasaly rambling mumble. 
Set The Table 
Ritt Momney, Claud
Release date: April 9
Record label: Disruptor Records/Columbia 
Ritt Momney collaborates with up–and–coming alternative artist Claud for a change of pace compared to the rest of his discography. The electric guitar riffs featured in the track give "Set The Table" a harsher sound.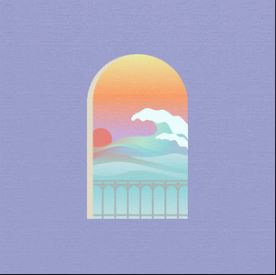 Wave of You 
Surfaces
Release date: April 8
Record label: Surfaces Music/10K Projects 
The aptly named "Wave of You" sounds like a sunny day at the beach. Similar to the rest of Surfaces' music, the track is filled with bright instrumentals, a simple beat and feel-good lyrics. If you're looking for an addition to your summer playlist, "Wave of You" is perfect.