The Ithacan's Life and Culture staff review a selection of albums that defined the summer 2021 music season.
Khami Auerbach, Contributing Writer
"Happier Than Ever," Billie Eilish, 4/5 stars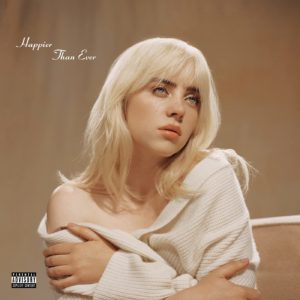 Billie Eilish's long awaited album, "Happier Than Ever," is a step–up from what listeners have heard from the young artist before. As Eilish moves away from the dark, gritty sound that her preceding album, "WHEN WE ALL FALL ASLEEP, WHERE DO WE GO?," was known for, she reintroduces her audience to a stripped, softer style — more similar to her debut EP, "dont smile at me" — but with a mature twist.
The sophomore album features vulnerable, ballad-like songs that reflect the ups and downs of early womanhood in which Eilish shares her feelings about her growth both as an artist and as a woman. She leads into the album with the pulsating first track, "Getting Older" and further builds on this theme with the track, "my future." 
Listeners also hear Eilish criticize the male gaze that has heavily impacted her entrance into adulthood on tracks like, "Not My Responsibility" and "OverHeated." She continues to express her bewilderment about misogynistic remarks that she has received in the tear-jerking, "Male Fantasy" and the chorus-filled "GOLDWING." 
While most of the tracks on the album sound lighthearted, they carry a much heavier, sophisticated context when listened to more closely. Displaying immense growth in both ability and emotional intelligence, it is clear this album is only the beginning of the young musician's career and legacy. 
Emma Kersting, Staff Writer
"SOUR," Olivia Rodrigo, 4/5 stars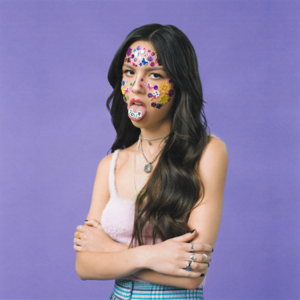 Released May 21, Olivia Rodrigo's debut studio album, "SOUR," has taken the nation by storm. Her immensely popular breakout singles are all about heartbreak — "driver's license" is a tragic break up ballad set to the sounds of car beeps and soft piano,  "good 4 u" is a pop–punk inspired call-out to Rodrigo's ex and "deja vu"  is a breathy, stripped indie–pop track detailing memories from her past relationship. 
Although many of the songs do focus on relationships, other tracks like "brutal" and "jealousy, jealousy" capture the ever-changing emotions of teen angst and lacking a sense of belonging. The album's promotional singles found their target audience and were popularized on the social media app TikTok. Several TikTok trends emerged when the single, "drivers license," debuted in January, followed by another wave of trends proceeding the album's release in May. 
"SOUR" is an album that wonderfully encapsulates the highs and lows of teenage life; breakups, toxic relationships and feeling like an outsider. Rodrigo uses elements of alternative rock and pop–punk in her more upbeat songs, while her more sorrowful, balladry songs follow a slower pop style, using acoustic instruments like guitars and piano. 
Eva Salzman, Life and Culture Editor
"Planet Her," Doja Cat, 5/5 stars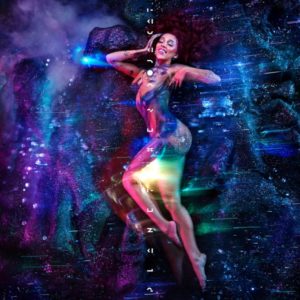 Enter the world of Doja Cat's "Planet Her": a cheeky, flirtatious journey from start to finish. In true Doja Cat fashion, the lyrics focus on the theme of feminine sexuality as power in songs like "Woman," "Need to Know" and "Kiss Me More (feat. SZA)." She also pays respects to her musical influences in the track "Get Into It (Yuh)," by mimicking the rapping styles of Playboi Carti and Nicki Minaj.
The featured artists on "Planet Her" complete the aura of the track list, mixing bubblegum–pop, R&B and trap — all while matching Doja Cat's charmingly strange and chaotic energy.
Wrapped up in an extravagantly camp and sci-fi aesthetic, Doja Cat continues to push her work into the next dimension, seamlessly expanding into different mediums. Ever since her hit song, "Say So," the artist has continued to make the most out of costume and set design in her music videos, truly creating a work of art with the album and fully materializing "Planet Her."
"CALL ME IF YOU GET LOST," Tyler, the Creator, 5/5 stars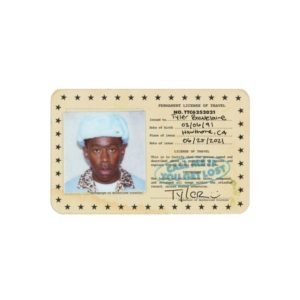 After teasing his upcoming album on a billboard in Los Angeles, his Grammys outfit and even on a telephone hotline, Tyler, The Creator released "CALL ME IF YOU GET LOST," — "CMIYGL," for short. 
Tyler dances through his discography on "CMIYGL," focusing more on his earlier dark, intense rapping style compared to his newer, more melodic and passionate one. Though thematically more mature, the rapper uses the majority of the tracks to revisit the sound that his earlier albums "Goblin" and "Wolf" are known for. The album's midpoint track, "SWEET/I THOUGHT YOU WANTED TO DANCE," is a style outlier, relating to Tyler's more recent projects "IGOR" and "Flower Boy." 
Tyler wants his fans and haters alike to know that he is proud of how far he's come, using songs like "HOT WIND BLOWS (feat Lil Wayne)" and "BLESSED" to brag about his career accomplishments. Though long-time fans of Tyler are likely excited to hear the consistent theme of braggadocio throughout the album, other listeners may find it obnoxious.
Above all, "CMIYGL," shows Tyler's growth in his musical abilities and emotional maturity alike. The album is the most substantial, impressive project Tyler has created yet. With elaborate production, exquisite orchestral accompaniment and a star-studded list of featured artists, "CALL ME IF YOU GET LOST," is Tyler's magnum-opus.