The city of Ithaca's Common Council passed new gender-affirming laws Sept. 6 to strengthen the Trans Safe Haven Resolution, officially declaring Ithaca as a sanctuary for transgender healthcare. 
The Trans Safe Haven Resolution is a direct response to the new law that Governor Kathy Hochul signed on June 25 to make New York State a place of protection for members of the trans and gender non-conforming community.
Ithaca's resolution outlines new regulations that follow New York State's safe haven legislation in protecting healthcare for transgender people in Ithaca. It ensures access to lawful medical and mental care and makes it clear that discriminating against gender identity is illegal. It comes in reaction to laws being passed in other states, like Florida and Idaho, that prohibit transgender or gender-nonconforming individuals from seeking gender-affirming care and assisting an individual in seeking gender-affirming care. 
The resolution was proposed by Fourth Ward Alderperson Jorge DeFendini, who said he believes that the lack of access to proper healthcare for many trans and gender non-conforming individuals is a detriment to their health and safety and seems to be politically motivated.
"I was inspired by looking around and what was happening across our country from top–tier Republican candidates for presidency but also at state and local levels of government," DeFendini said. "It's become very clear to me that there is this outright attempt at genocide, frankly, by conservatives."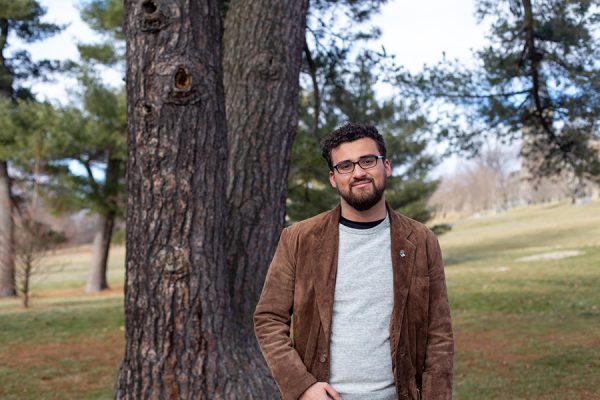 DeFendini said Ithaca's resolution is different from the law that Hochul passed because it explicitly states that if the state law no longer serves as a safe haven for transgender people, it will not prioritize making any of the new changes. 
"[The last provision is] very important to me … should we be compelled by the state or federal government to act opposite of what we hope to intend with this law … we make doing that our absolute lowest priority," DeFendini said.
Vanessa Taylor, administrator of the Ithaca Transgender Group, said the influence of these new laws will provide a safe space for transgender people who live in states where gender-affirming healthcare has been banned.
"The impact on folks that live here in our community, in some respects, might be minimal," Taylor said. "I say that in the sense that you can find gender-affirming medical care and gender-affirming mental healthcare here in Ithaca or in the surrounding area. That's already been here. … The bigger impact is going to be people from other states."
Taylor said that Ithaca, now being a safe haven for trans individuals, should encourage more people to see it as a place where they can seek help and support. 
"We're thrilled … that the city took these steps to pass these laws for members of our area … and hopeful for folks that live outside of New York State in some of these areas where they've gone in different directions with their laws and legislation." Taylor said.
Crissi Dalfonzo, the director of the LGBTQ center at Ithaca College, said via email that she is excited about the resolution being passed and that it reflects Ithaca's rich history of positive LGBTQ+ laws and politics. 
"I am pleased that the city administration committee is taking measures to protect and support the rights of trans individuals seeking gender-affirming healthcare as well as the rights of the healthcare professionals providing it," Dalfonzo said. "From the Lavender Hill commune in the 70s, to thriving businesses throughout the 80s and 90s, Ithaca has a history of being a space where LGBQT+ people can live proudly."
The resolution is a part of a larger plan of laws that will protect the civil liberties of people who live in Ithaca. When Roe v. Wade was overturned in 2022, Ithaca passed an abortion sanctuary agreement, which further protected the right to get an abortion. The laws will continue to protect civil liberties, like the right to healthcare, that are in danger of no longer being protected.  
DeFendini said that even with laws being passed that help transgender and gender non-conforming people seek gender-affirming healthcare in the city of Ithaca, the process of actually receiving healthcare is still a long process. With issues like long wait times and lack of resources or specialists, his goal is to improve access to gender-affirming healthcare. 
"[That is because] it's not just a safe environment," DeFendini said. "It's a real place where people can live their authentic lives as queer people might need … medical assistance."
Dalfonzo said this LGBTQ presence is still vibrant in Ithaca and she feels comfortable being herself here. 
"I can hold hands with or kiss my partner in public and not worry about who will see or how they will react," Dalfonzo said.
First-year student Nick Weinberger believes that the laws are a step in the right direction and is happy to see the protection they get as a queer person living in Ithaca, given the current political circumstances in the country.
"We are literally in a medical genocide right now," Weinberger said. "Because of the lack of empathy and care that the federal government has for trans people." 
So far in 2023, 567 anti-trans bills have been proposed in the U.S., according to the Trans Legislation Tracker. 170 of those bills were healthcare related. OK SB129, a bill that went into effect July 1 in Oklahoma, bans seeking gender transition procedures, healthcare providers administering gender transition procedures and state funds being used towards gender transition procedures. 
First-year student Alexis Alzamora said she is optimistic about the resolution being passed and hopes that it sets the tone for future government decisions. 
"These laws are a detriment to the trans community, while the safe haven resolution provides options and guidance for those seeking affirmative care," Alzamora said. "There's a lot more work that needs to be done, but this is a step in the right direction." 
Weinberger said Ithaca's efforts to protect the rights of trans and gender non-conforming individuals are crucial to them, while more restrictions are being placed across the country. 
"The fact that they're putting in this much effort to make sure that people have the access to their life-saving care and other care that they need is … so important to me," Weinberger said.
DeFendini said he hopes that Ithaca being a sanctuary city will allow people to feel more welcome and also set an example for other local governments that wish to do more for their people. 
"I hope that people in the queer community throughout the country see that this is a safe place to come," DeFendini said. "[And] that organizers for queer justice use this as a template of what it looks like when the government is trying to protect and show solidarity."