Junior journalism major and current managing editor Kira Maddox will be The Ithacan's 2015-16 editor-in-chief.
The Ithaca College Board of Publications interviewed Maddox and junior integrated marketing and communications major Sabrina Knight on March 30.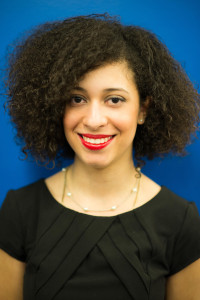 The Board of Publications then recommended to Diane Gayeski, the dean of the Roy H. Park School of Communications, that Maddox be selected as The Ithacan's next editor-in-chief. Gayeski accepted the board's recommendation.
Maddox began her time at The Ithacan during her freshman year, where she began working on the staff as a copy editor. She joined the editorial board as the proofreader her sophomore year and spent her junior year as managing editor.
Outside of the college, Maddox has continued to pursue journalism by working with the Utica Observer-Dispatch in Summer 2014 as a news intern, covering all manners of community events and leaders. She will be taking an intern position with the Syracuse Media Group in Summer 2015 before returning to the college for her senior year, where she will begin her role as editor-in-chief of The Ithacan.