Ithaca Guitar Works — The Dewitt Mall, 215 N. Cayuga St. No. 68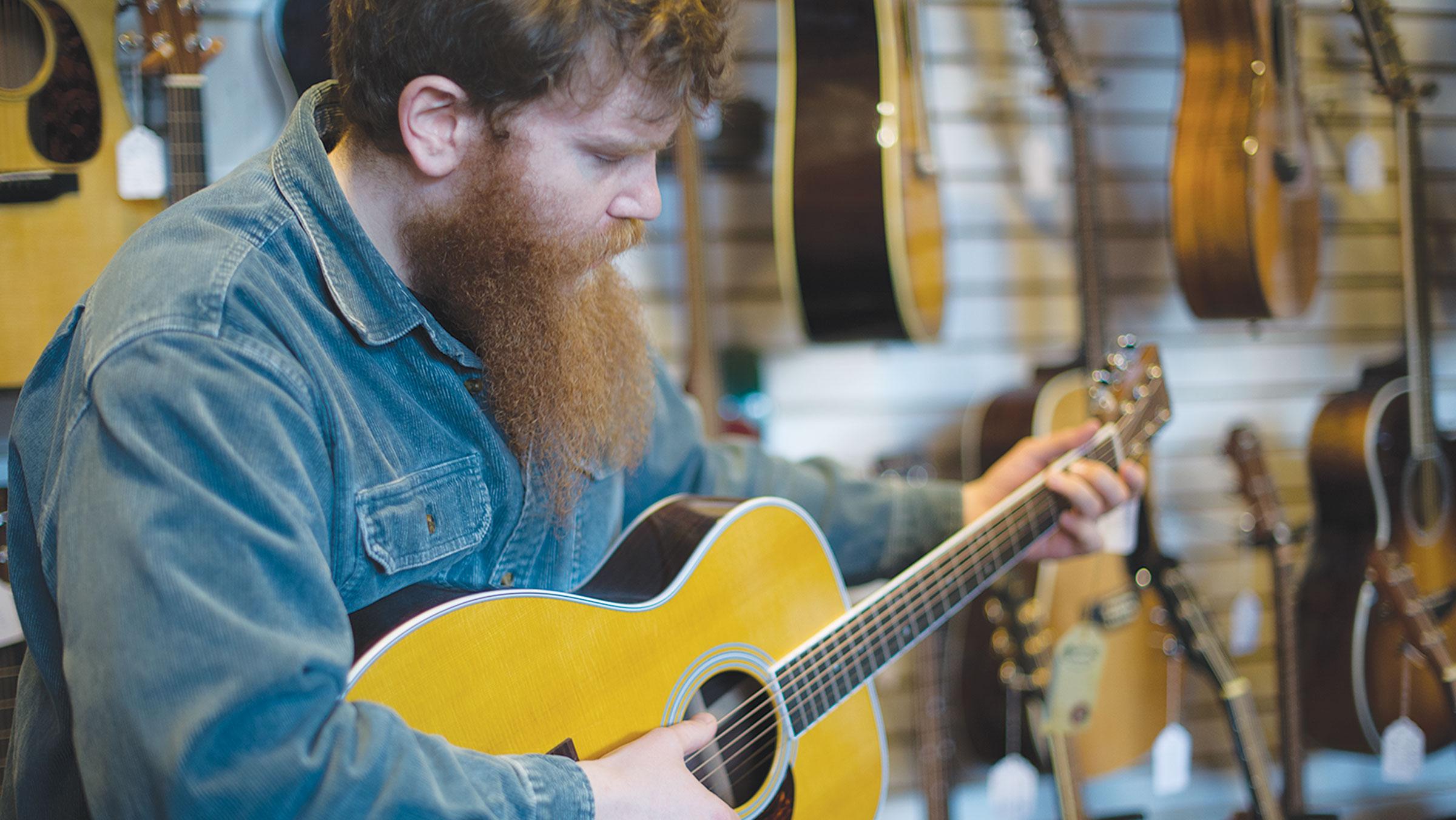 For those looking to park themselves on the lawn and finger-pluck the day away on a quality acoustic guitar, Ithaca Guitar Works may be the place to go when on The Commons. The store, located in the Dewitt Mall, is filled to the rafters with exquisite string instruments just begging to be strummed.
Variety may be this shop's greatest strength, with multi-thousand dollar Taylor and Martin acoustic guitars on display next to cheaper brands like Yamaha and Gretsch, allowing beginners and professionals to find a place in the shop. All of these instruments are free to be played by any visitor to the shop, allowing customers to take lengthy test runs with any
possible purchase.
Add on top of that the many basses, banjos and ukuleles, and string-lovers will find themselves quite at home in the store. Rylan Broadwell, who works in the store with his father and store owner Chris Broadwell, said Ithaca Guitar Works offers items to both professional and aspiring musicians.
"We have stuff for everybody, from collectors to beginners," he said. "We have stuff that is affordable and good to start off on, and then we have stuff that is professional and high-end."
Toko Imports – 215 N. Cayuga St. No. 65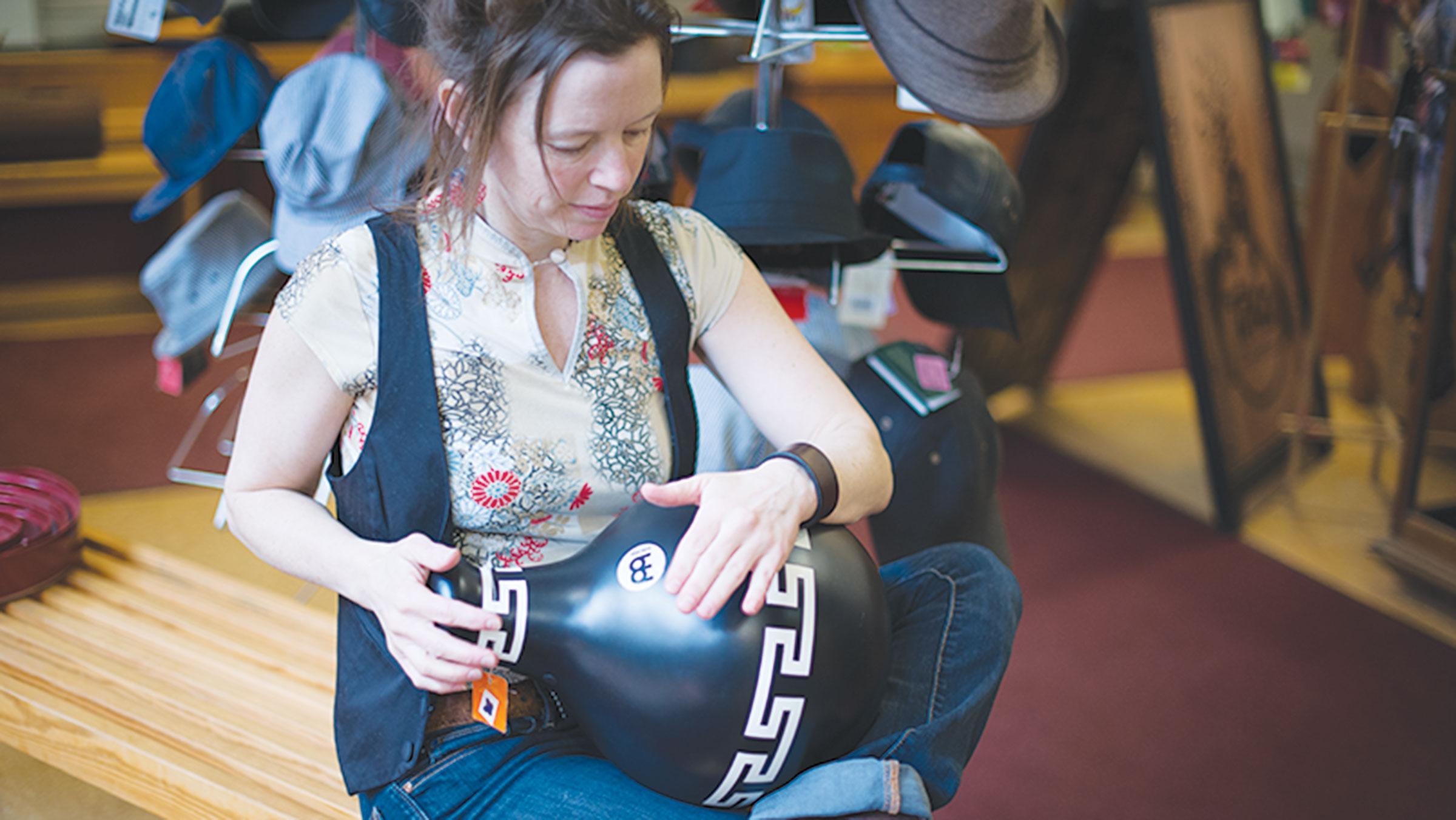 Found just a few doors down from Ithaca Guitar Works, Toko Imports steps outside of the realm of guitars, offering up an array of percussion instruments fit for a springtime drum circle. Among the many knit hammocks and goddess figurines, practically every spot in the store is occupied with a musical tool,
including bongos, gongs, steel drums and djembes — large, booming West African drums.
In addition to offering an array of percussion instruments, Toko also offers its services when it comes to drum repairs and restorations.
Owner Polly Wood said visitors to the store are welcome to explore each and every product they offer, regardless of the customer's
knowledge or skill level. She said having an environment to experiment with sound is vital to the
learning process.
"This is really a hands-on store," Wood said. "So when people walk in, I generally say feel free to play anything … I want people to feel like they can just pick up percussion instruments and play them, because that's one way to actually learn how to play, to have a safe space and make noise."
McNeil Music of Ithaca – 110 W. Green St.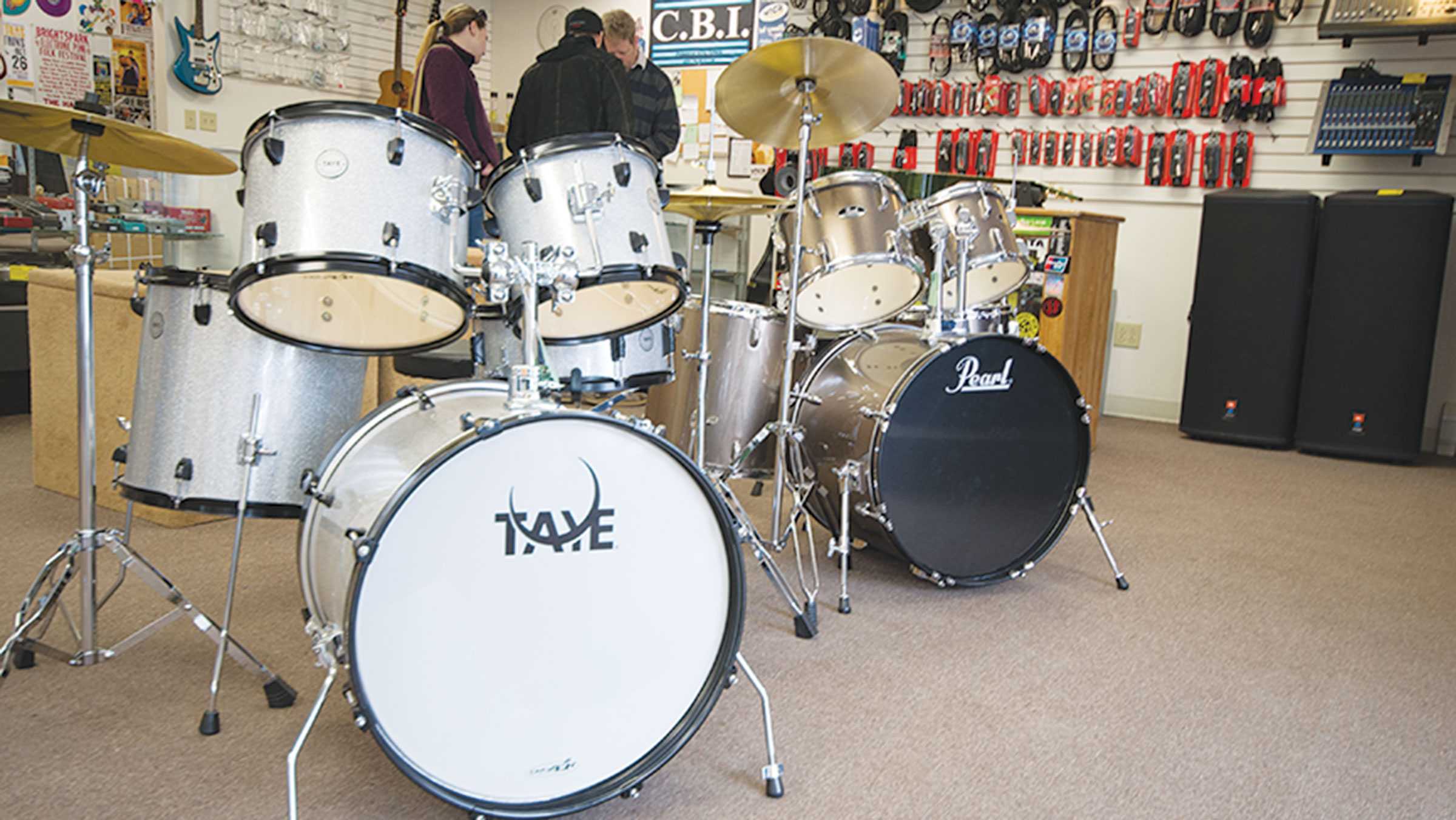 Sometimes a bit of rocking out is sorely needed, but without a good drum kit, said rocking is going to be near-impossible to pull off. Thankfully, all of those drumming needs can be met in McNeil Music, located on Green Street. With its large catalog of cymbals, hi-hats, kick pedals and more, the store may provide musicians everything they need to turn up the volume and start drumming
their hearts out.
Owner Eric Laine said in the city of Ithaca, his store is the outlet mainly serving the
drumming market, and is stocked with all the equipment players could want.
"We handle drum kits and everything that goes with a drum kit," Laine said. "All the drummers come here because it's the place to get drums and sticks and clamps and everything else that comes with it."
In addition to drum kits, McNeil boasts a wide array of sound equipment, PA systems, effects pedals and a full-service repair center, adding even more reasons for musicians of all sorts to stop in and browse what the store has in stock.
Rumble Seat Music 121 W. State St.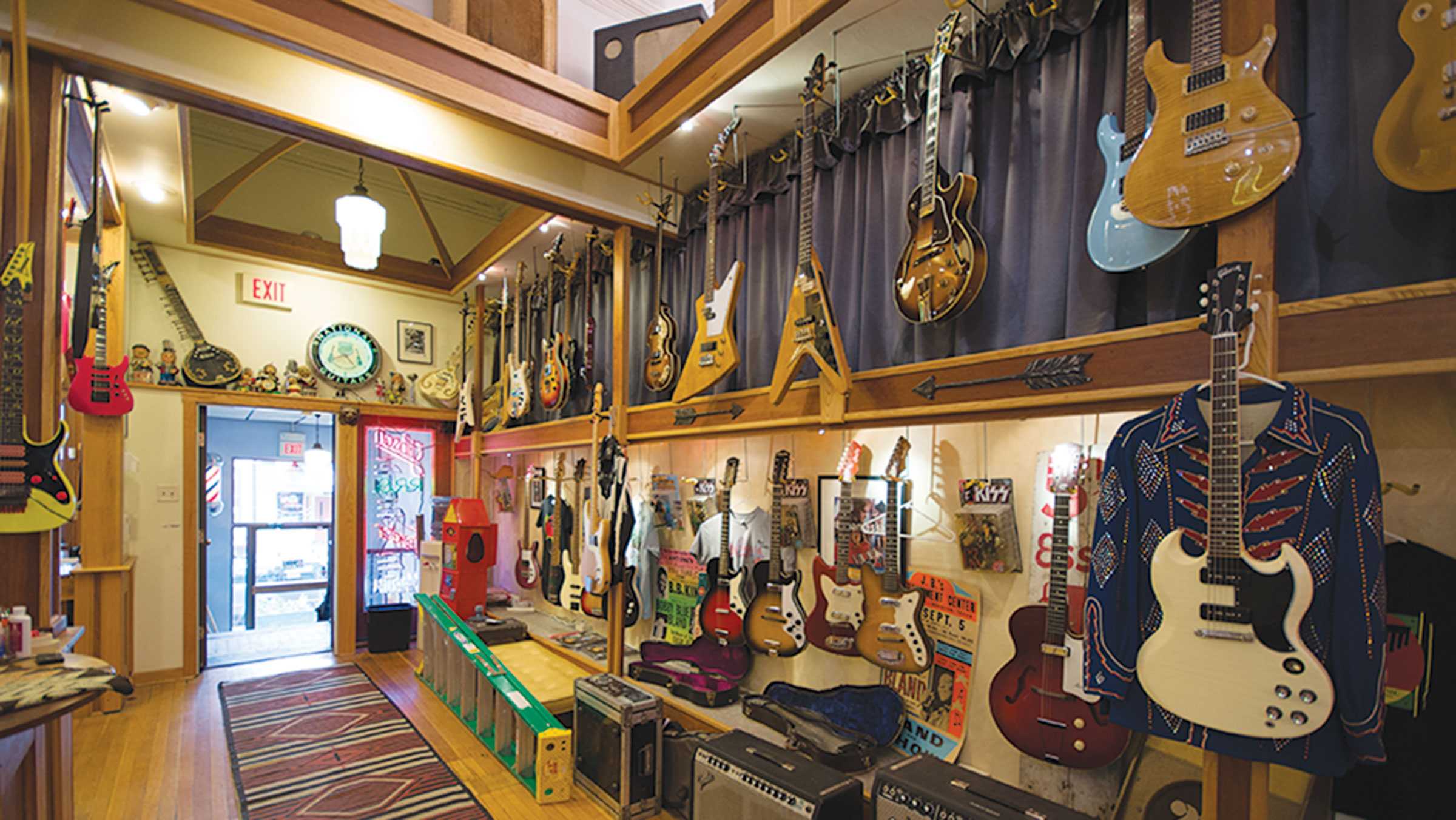 Few instruments have such a beloved history as the electric guitar, and Rumble Seat Music, located on West State Street, is going out of its way to preserve this piece of musical history by showcasing a massive range of vintage electric guitars and basses. From Fender to Gibson, PRS to Rickenbacker, Rumble Seat Music features an array of decades-old electric guitars in shockingly pristine condition.
Store manager Chuck Riley said the appeal of the vintage instrument is something Rumble Seat Music holds extremely fondly.
"All those classic recordings that we all heard — Led Zeppelin, The Who, Jimi Hendrix — those are all vintage instruments, those are the sounds that we hear, that we associate," Riley said. "And the way instruments are made now are good, but they don't duplicate how they were made in the '50s or '60s."
While Rumble Seat may not offer much in the way of beginner guitars, with many of their products being priced on the higher end, the shop may be exactly what a musician needs when hoping to pick up a six-stringed piece of history.