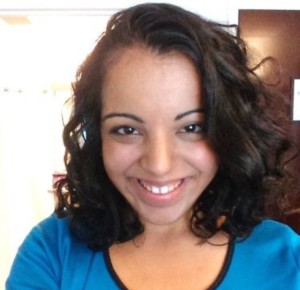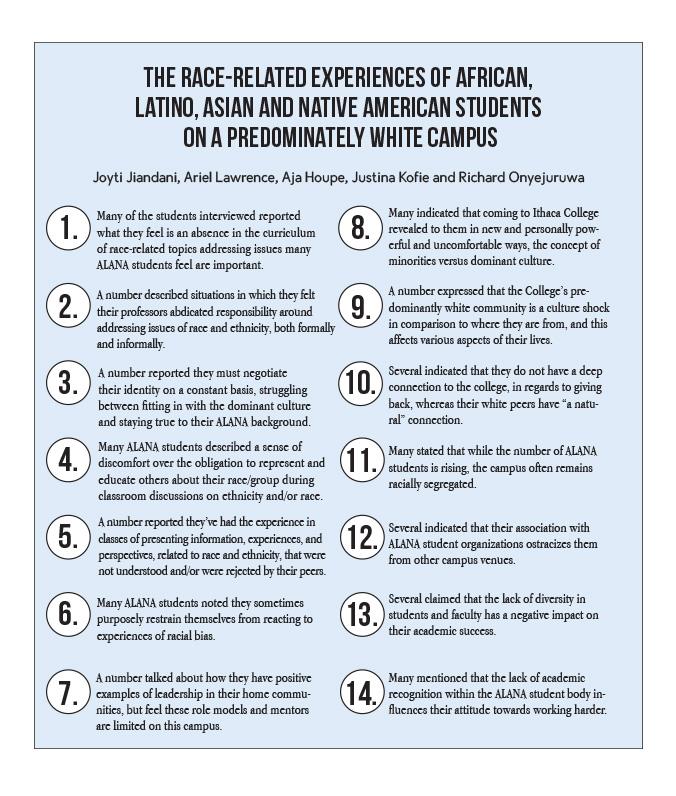 In education, your success is often determined by the success of your students. Success comes from developing an environment of trust, love and respect. This also means addressing issues of race, racism and bias in any environment. 
Not acting on issues of race and racism or pretending that those issues are nonexistent is detrimental. Only those with power have the privilege of ignoring the narratives of others. That's exactly what happened in 2011, 2012, 2013, 2014 and 2015 at Ithaca College. In 2011, a group of students conducted a research study to identify the race-related experiences of African, Latino/a, Asian and Native American students on a predominantly white campus. The research was presented at the National Conference on Undergraduate Research and twice on campus. It was also presented at the 2012 Convocation with the Ithaca College Board of Trustees and President Tom Rochon in attendance. The research shared 14 trends among the 20 students of color interviewed at Ithaca College. ALANA students stated that there was an absence in curriculum of race-related experiences and professors were abdicating responsibility when race-related issues came up in class. Students also stated there was a lack of ALANA faculty and staff on campus. In addition, ALANA students stated that often they had to negotiate their identity on a daily basis.
Flash forward almost five years and the same themes continue. Simultaneously in 2011, many higher education institutions were beginning to proactively tackle microaggressions on their campuses, while IC simply engaged in dialogue.
To be honest, the solutions are embedded within the themes found in the research. You don't need a committee. You don't need another climate survey or a town hall meeting. Hire more staff of color. Allocate funds to programs that support ALANA student achievement. When hiring staff and professors who have more power and privilege, ensure they have some understanding of identity. Be open and honest about ALANA retention and make things happen! All of these things should have happened in 2011, not 2015.
After leaving Ithaca College, I have the honor of working at a public education organization committed to building a supportive environment for all students and staff. It means that teachers go through a rigorous hiring process to make sure their values align with our school's values. Every year, all teachers take part in an identity workshop in order to keep issues of race, gender and sexuality, among others, on their radar as they interact with others. It is possible to build a community where ALANA students feel safe, supported and respected. This comes through an action-based approach, not just constant talk about the vision you see.
It also means when hate crimes happen on campus that as a leader you vocalize how those crimes are not acceptable. As a leader you're constantly modeling for others what you allow in your community and what you don't. By remaining silent or not acting on issues that impact the lives of others, you are saying it's okay. At the same time, all programs at IC should require diversity education. It's not optional to learn about your own identity and the identity of others. It should be the expectation.
All this to say, the 2011 research seemed to be ignored because the actions needed were not put into place on a consistent basis. Nor did President Rochon reach out to the research team to inquire more about the results. The lack of action to me speaks volumes in what he valued at the time.