Several men and women sit around in Stella's drinking coffee. What looks like a casual get-together is actually a group of strangers beginning to learn about Eco-Feminism for the Masses, a class offered by the Ithaca Freeskool.
The Freeskool, since its founding in 2007, has been a driving force for alternative education in Ithaca. The classes provide an opportunity for locals who want to teach and learn non-traditional subjects away from corporate-model educational institutions.
Anyone can teach and everyone can participate. Based off other models of free learning, like the Santa Cruz Free Skool in Santa Cruz, Calif., any interested person may submit an idea for a class. Once proposals are accepted, these teachers find a space and schedule meetings. Classes are open to all ages and levels of experience.
Similar models of free learning have been around in the U.S. since 1969. The Albany Free School is the oldest functioning school today. Other major ones are found in Tampa, Fla., Santa Cruz, Calif. and Brooklyn, N.Y.
Ithaca Freeskool, like its name suggests, is completely free. Students do not pay and teachers do not receive any salary. There are virtually no administration costs, as most communication is done through the website, email and Facebook, and classes are held in homes or public spaces. The group is supported by a mini-grant from Sustainable Tompkins.
The Freeskool holds several sessions a year, the current session running from February to April. Classes may be held monthly, weekly or only once. There are classes that cover topics like creating therapeutic art out of newspapers and running a community garden. There are physical activity-based classes as well, such as acro-yoga, aerobics and self-defense; skill-based classes including making household cleaners, identifying plants and quitting smoking; and film series and discussion groups, ranging in topic from astrology to whistleblowing.
Shira Golding Evergreen, one of the organizers and a longtime participant and instructor, said Freeskool is important because of the pressure of socioeconomic circumstances, despite the presence of local colleges.
"Academic institutions are extremely important and valuable, but there's a question of access, even with things like financial aid," Evergreen said. "It can be very difficult for people to get into those opportunities. This is a very equalizing thing that's also free. It's also a way for people to extend their studies."
Ryan Clover-Owens has taken classes at the Freeskool since late 2007. At one point, he considered himself "fully enrolled" in the Freeskool.
"My schedule was fully filled with classes," Clover-Owens said. "I took it seriously like I was in college. I always had a full day of topics."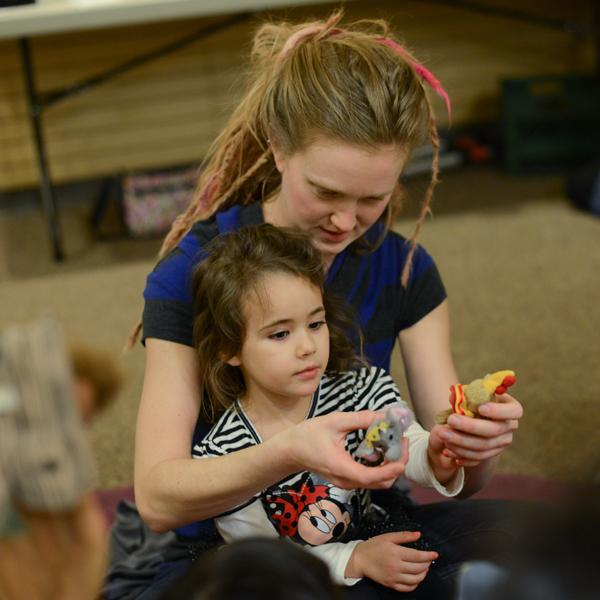 Clover-Owens went on to teach classes about radio and anarchism. This session, he teaches the class Getting Shit Done: Self-Organizing for the Ambitious Rebel.
Evergreen said it is always a mystery who will show up to the classes offered. She hosted a class on how to make a solar cooker, which attracted a crowd of nearly 50 people, which she said is unusual for typical Freeskool classes.
"There's definitely this core group of people in their 20s and 30s, but what's cool about Freeskool is really all sorts of people show up to classes," Evergreen said. "My partner and I hosted a class last summer at our house on how to make your own solar cooker … whole families came out and also people in their 50s and 60s. There's a real range."
Evergreen said this variety of classes applies to those who teach as well.
"Anybody can teach. That's what's really nice about it," Evergreen said. "If you're teaching in a more traditional setting, you might need to be accredited, but a lot of our classes are more conversation, so people can learn and talk together."
Jim Blizzard teaches the class Primitive Fire, Basic and Advanced this session, which involves learning how to make fire using matches, rope and plant material. He said he teaches so he can share his knowledge about wilderness survival skills, and he believes information should be given away rather than sold.
"Throughout history, there were all sorts of special guilds where you had to become a baby member of the group where you spend years and years trying to get little bits of information and a college education where you spend tens of thousands of dollars to get an education," Blizzard said. "I think it's kinda creepy. I think anything worth knowing should be freely available to people."
This session, Stephanie Colombo, a teacher at the Ithaca Montessori school, decided to teach the class Eco Feminism for the Masses. She had previously taken other Freeskool classes, such as Vocal Jam in 2009, where a group of people sang and jammed in a circle. But she wanted a class to address a gap she sees in the Ithaca community.
"I'm inspired to teach this class because I don't see a very active voice combining both schools of feminism and ecology into one," Colombo said. "That would be a really strong ground to claim for these ideas to coalesce. I'm disheartened that it hasn't happened before."
Colombo said the Freeskool takes pride in teaching subjects that might be considered too liberal or extreme in an ordinary school.
"It's a place for radical ideas," Colombo said.
A huge crowd showed up when Evergreen taught the class Be Your Own Boss, sharing advice on legal and tax information for the self-employed. She said the type of classes taught on pursuing social justice as well as growing your own food reflect the values of the community.
"I think people are hungry to share knowledge and create community," Evergreen said. "Freeskool is such a perfect platform for that, because there is so much flexibility, no set curriculum, whatever emerges from that time talking, whatever people want to learn. It's very of the moment."
The Freeskool schedule is available at ithacafreeskool.wordpress.com. Freeskool is accepting applications from community members to teach next session, which will from run June to August.